Additional Research Developed with STEMconnector Partners
Developed with STEMconnector partners, these resources showcase programs and practices that members and others use to enhance STEM workforce outcomes throughout the STEM talent ecosystem.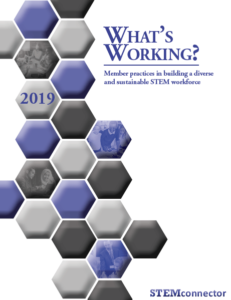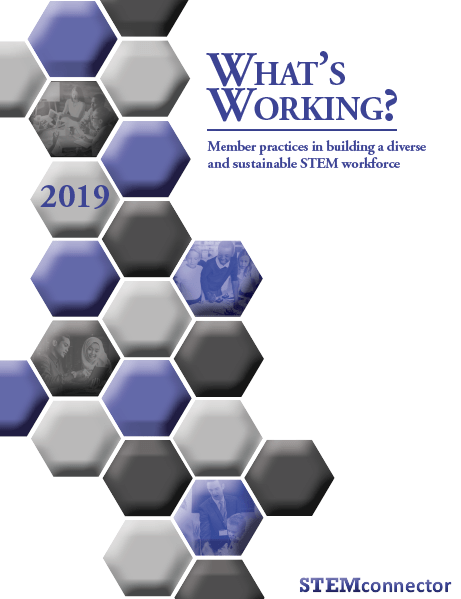 What's Working? Member Practices in Building a Diverse and Sustainable STEM Workforce
A collection of member practices from across our network demonstrating diversity of thought and collaboration in building a diverse and sustainable STEM workforce.
The Stunning Potential to Create Equity: How Adaptive Technology Can Eliminate Barriers to Opportunity and Increase the STEM Talent Pool
Developed in partnership with McGraw Hill, this paper explores the most pressing hiring needs and challenges facing corporations, and presents intelligent adaptive learning platforms as a promising solution to build equity and increase the STEM talent pool.
Developed in partnership with Abbott, this is a playbook for launching a high school STEM internship to increase diversity in corporate pathways.
Advancing a Jobs-Driven Economy
A compilation of expert opinions from postsecondary and corporate leaders about how education and business can better collaborate to address the talent gap in the STEM workforce.
A white paper on advancing the conversation on diversity and inclusion in tech jobs through thought leadership, networking, and exposure.
Scaling STEM Success: Nurturing and Retaining STEM Talent
A  report on how STEMconnector member institutions are innovating to ensure that we retain more students in STEM fields and that those students are prepared for success upon entering the workforce.