If the first STEMdaily of October 2019, the United States Mint will memorialize teacher and astronaut Christa McAuliffe with a silver dollar coin, EdSurge profiles how the REC Foundation has increased girls participating in VEX Robotics through its Girl Powered program, Achieve releases a framework to evaluate cognitive complexity in science assignments, MIND Research Institute's ST Math program to be implemented in San Antonio schools, 100Kin10's new Doing the Math report shows interactive and engaging math instruction is crucial to improving outcomes for students – especially for girls and students of color, and a report from Credential Engine seeks to make sense of the 738K credentials currently available in the U.S..
Click here for the full 10/1 STEMdaily.
Diversity in STEM
Teacher and astronaut Christa McAuliffe to be honored by the United States Mint with silver dollar coin (CNN)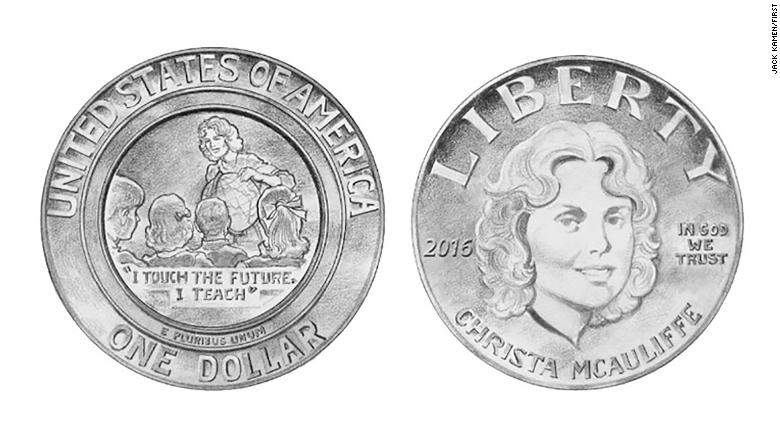 The United States Mint is to memorialize Christa McAuliffe, the teacher and astronaut who died in the Challenger disaster in 1986, with a commemorative silver dollar coin. The 37-year-old social studies teacher from Concord, New Hampshire, was chosen for NASA's "Teacher in Space" program, and was one of the seven crew members aboard the Space Shuttle Challenger when it exploded. The Christa McAuliffe Commemorative Coin Act of 2019 was passed by Congress, and the bill will go to the President to be signed into law.
How Do We Get More Girls Into STEM? Build Confidence (and Robots) (EdSurge)

The Robotics Education & Competition (REC) Foundation, organizer of the world's largest robotics competition and leader in STEM education, is doing a careful examination of gender diversity. Although many organizations and companies are making strides toward solutions for this society-wide concern, improvements just aren't coming fast enough. As education, technology and nonprofit leaders, we must adopt successful strategies, prioritize and move forward. For us, that means building upon our flagship diversity initiative: Girl Powered. 
K-12 Education
York Central receives $10,000 for STEM curriculum (Livingston County News)
York Central School has received a $10,000 grant through the America's Farmers Grow Rural Education program to boost its STEM programs. "The district plans to use the grant to put advanced technology used in colleges and careers into the hands of our K-12 students, which will have a significant impact on the students and community," said Cara Kingsley, a Living Environment and Advanced Placement biology teacher at York.
A Framework to Evaluate Cognitive Complexity in Science Assessments (Achieve)
Achieve's new science cognitive complexity framework offers a new approach to capturing and communicating the complexity of summative assessment items and tasks designed for three-dimensional standards. The complexity framework can be used to assess the degree to which an assessment task asks students to intellectually engage in and make use of disciplinary core ideas, science and engineering practices, and cross-cutting concepts in service of sense-making. The new framework allows for both the analysis of individual items or tasks and the holistic analysis of multi-component tasks or item clusters.
Partnership Brings Math Program to San Antonio Schools (T.H.E. Journal)
The Northside Independent School District is joining forces with the MIND Research Institute to help students understand mathematical concepts. MIND's ST Math program provides teachers with visual tools to break down math lessons with content challenges, puzzles and games. ST Math will be available to 80 elementary schools in the Northside ISD. The program takes a personalized learning approach where students are exposed mathematical puzzles and must demonstrate "mastery" of the concepts at each level the program.
Report: Authentic learning could improve elementary math instruction (Education Dive)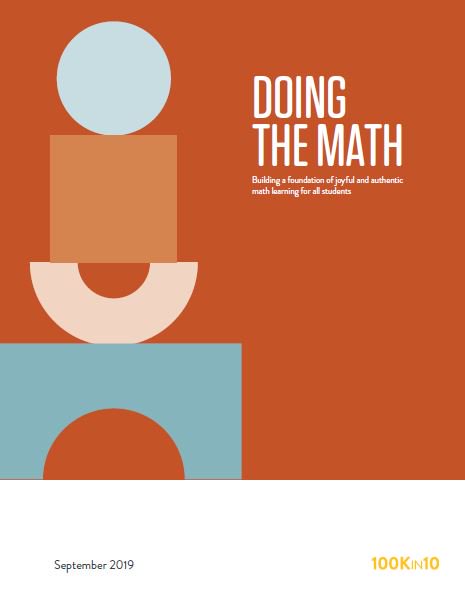 Effective math instruction and learning requires more engaging methods of teaching, considering students, especially girls and students of color, flourish when exposed to more interactive lessons, according to a recent report released by 100Kin10, a nationwide effort to recruit more STEM educators. Learning math in elementary school requires students to internalize concepts and should build on their natural curiosity, requiring educators to shift instruction from rote learning — often focused on memorization and associated with anxiety that comes with standardized testing — to more authentic methods of instruction, the report says.
Higher Education
Who can make sense of the U.S.'s 738,000 credentials? (edscoop)
A recent study found there are more than 738,000 unique postsecondary and secondary credential opportunities in the United States. But this massive credential landscape proves difficult for employers and students to navigate without reliable data on programs' relevance or a standard way to map them onto various career paths. According to the report, written by Credential Engine, a nonprofit group for raising awareness of credential programs, the recent count more than doubles its 2018 estimate of approximately 334,000 credentials.
2 UNF profs given $291K grant to teach computer science teachers (News4Jax)
Two University of North Florida professors were awarded a grant from NSF in to help better prepare local high school educators teaching computer science. Dr. Brian Zoellner, a University of North Florida associate professor in the Department of Foundations and Secondary Education within the College of Education and Human Services, and Dr. William Klostermeyer, a professor in the School of Computing and interim dean of the College of Computing, Engineering and Construction, were awarded a grant totaling over $291,000.
App State's Bryan Hill demonstrates the impact of a STEM scholarship (Appalachian State)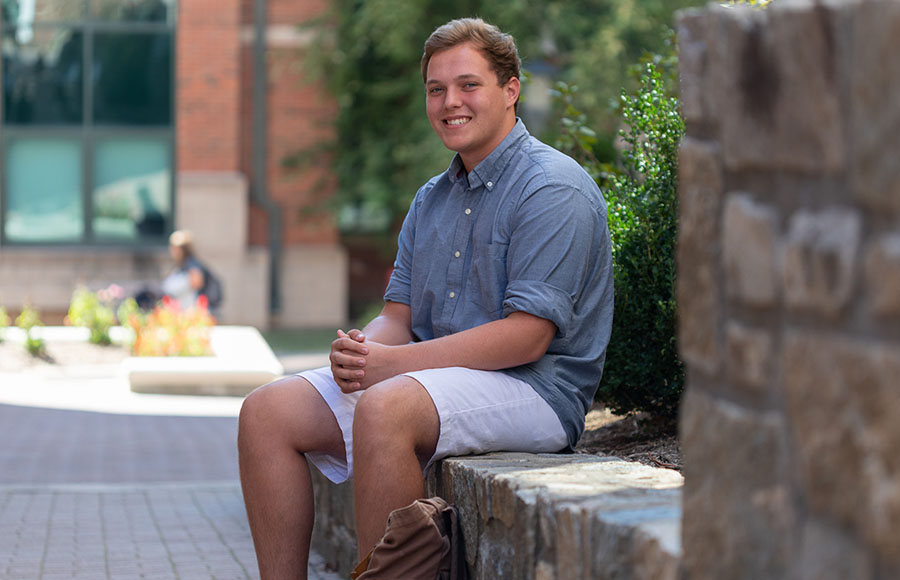 For Appalachian State University computer science major Bryan Hill, of Summerfield, the Appalachian High Achievers in STEM scholarship program has created unexpected opportunities to engage with his department and prepare for his future career. "In computer science, there is so much room for creativity in what problem you want to solve and how you want to solve it," Hill said. The scholarship program, funded by an NSF S-STEM grant, offers students weekly seminars, research projects, study groups, mentoring, tutoring, leadership workshops and community building, among other benefits.
Texas Tech professors receive NSF grant to develop training for recognizing predatory publishing (Lubbock Online)
Amy Koerber, professor and associate dean for administration & finance in Texas Tech's College of Media & Communication, is looking to develop a program that will educate people on open-access publishing and how to distinguish "predatory" journals from credible ones. Koerber, along with four other Tech faculty members, was recently awarded a $345,702 grant from NSF to research current publishing practices in the STEM disciplines and develop STEM Training in Ethics of Publication Practices (STEPP), a training program that will raise awareness among consumers and producers of information about which academic publishing practices lead to ethically sound and credible knowledge.