In today's #MFGDay19 Edition of STEMdaily, Discovery Education takes students on a virtual field trip of Arconic's Advanced Manufacturing Hub in Tennessee, BHEF receives an NSF grants to create re-skilling & up-skilling partnerships, a study finds mentoring new teachers can save school districts up to $1M over 5 years, and WIRED asks why so little progress has been made since big tech companies started releasing diversity reports 5 years ago.
Click here for the full 10/4 STEMdaily.
National Manufacturing Day 2019
Discovery Ed & Arconic Foundation to Host Manufacture Your Future Self Virtual Field Trip for #MFGDay19!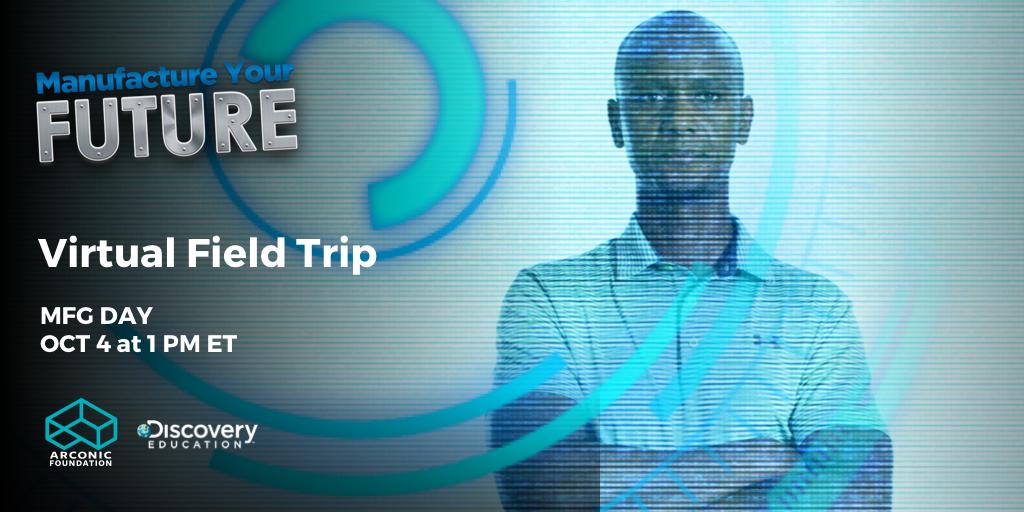 October 4th is National Manufacturing Day, and Discovery Education & the Arconic Foundation are celebrating by hosting a live virtual field trip and tour of Arcon's Advanced Manufacturing Hub in Alcoa, Tennessee! Students will learn about the exciting ways robotics and digital technology impact the skills needed to succeed in Advanced Manufacturing. Real-life professionals will share how they've succeeded in the industry and challenge students to set goals and explore career options to prepare them for the futures they envision.
DENSO Celebrates Manufacturing Day to Inspire the Next Generation of Manufacturing Talent (DENSO)
DENSO, the world's second largest mobility supplier, is celebrating Manufacturing Day today and throughout the month with a variety of programs and events at its locations across North America to inspire the next generation of manufacturing talent. The company, with its 70-year history of crafting advanced automotive components and systems for almost every vehicle make and model on the road, will host student tours, call for manufacturing-themed essays and showcase the rewarding careers possible in the field. 
Diversity in STEM
Five Years of Tech Diversity Reports—and Little Progress (WIRED)
It's been five years since Apple, Facebook, Google, and Microsoft first released diversity reports, revealing the companies' workforces were overwhelmingly white or Asian men. Five years since Facebook first acknowledged it had "more work to do – a lot more." Since then, Microsoft acquired LinkedIn and expanded in the cloud, Facebook gained roughly 1 billion monthly active users, Google achieved quantum supremacy, and Apple released the Apple Watch, Airpods, and iPhones 6s through 11. Despite their business successes, though, none of these big tech companies has made much progress in diversifying their workforces.
Why are so few women inventors named on patents? (BBC)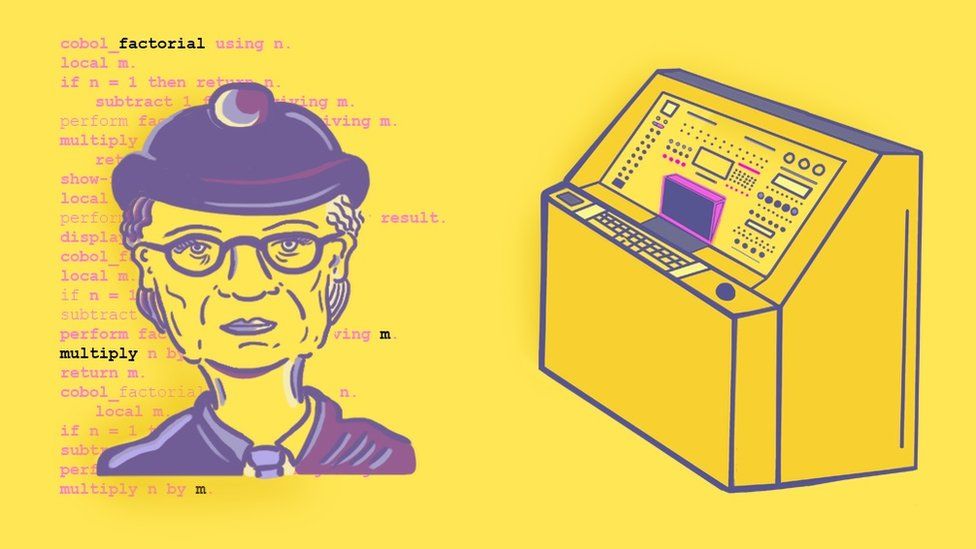 It's easy to list some of the many everyday items invented and patented by women – the dishwasher, windscreen wipers, the board game Monopoly, to name but a few – but the world is still failing to take full advantage of women's innovative ideas, a report suggests. Women inventors account for just under 13% of patent applications globally, according to the study, by the UK's Intellectual Property Office (IPO). That's one female inventor for every seven male ones. And although the proportion among patent applications is increasing, at the current rate it won't reach gender parity until 2070.
WMU receives grant from National Science Foundation to promote diversity in STEM fields (WWMT)
Western Michigan University is one of four universities working to pave a way for women in STEM. NSF awarded a three-year ADVANCE grant totaling $996,000 to develop strategies to increase the number of female STEM faculty across the country. Calvo-Ochoa was awarded the NSF Postdoctoral Research Fellow to study brain regeneration after damage and to also work with young latinas at Western Michigan University to increase their participation in science. 
K-12 Education
Analysis: Mentoring new teachers can bring up to $1M in ROI over five years (Education Dive)
Mentoring programs for new teachers can save districts as much as $1 million over a five-year period because they increase teacher retention rates, according to a return-on-investment analysis of the New Teacher Center's work in Chicago Public Schools. Conducted by Metis Associates, a New York City-based research and consulting firm, the calculations also show such support for novice teachers results in additional learning gains for students compared to a control group and could lead to as much as $38,000 in greater lifetime earnings for those students.
ED Awards $78M in STEM Grants (T.H.E. Journal)
The U.S. Department of Education is providing 29 grantees with approximately $78 million in funds that focus on STEM initiatives as part of the Education Innovation and Research (EIR) program. Over 85% of the STEM-funded projects include a specific focus on computer science. The program supports school districts, nonprofits and state educational agencies with grants to create, implement or scale evidence-based innovation projects focused on improving academic achievement for "high-need students."
How to build and maintain STEM programming, according to a longtime science teacher (Chamber Business News)
After 26 years teaching science to students at the Paradise Valley Unified School District, Linda Coyle has focused her career on designing STEM curriculum and resources for schools across Arizona. She says that while plenty of schools are latching onto the idea of STEM, many of them have struggled to maintain programming that can really have a significant impact.
Climate change is hot — and there are plenty of free resources for schools (Education Dive)

Recent protests like last week's climate change demonstrations are sparking classroom conversations and highlighting the need for schools to incorporate material on climate change in curricula. Districts can take advantage of programs and resources already in place, such as Republic Services' Recycling Simplified Education Program, which recently released K-12 lesson plans that include activities, videos and handouts designed by teachers to span subject areas including math, science and language arts. 
STEM Jobs
BHEF Awarded $1 Million Grant from the National Science Foundation to Pioneer Affordable Reskilling Pathways (BHEF)
The Business-Higher Education Forum (BHEF), in partnership with Business Roundtable and the Greater Washington Partnership's Capital CoLAB, has received a nine month, $1 million grant from NSF to create partnerships that will lead to an increase in reskilling and upskilling pathways for STEM professionals. The grant, which was awarded by the NSF's Convergence Accelerator project, will focus on increasing employees' digital skills. A nine-month planning grant, it positions BHEF to pitch for up to $5 million in implementation funding in 2020.
Coding training and outsourcing service Catalyte launches a toolkit for corporate 'up-skilling' (TechCrunch)
Catalyte, the Baltimore-based coding training and placement service, has launched a new software service designed to take its machine learning-based skills-assessment and training program to companies around the country. With revenues already approaching nearly $100 million for its outsourced software development services, Catalyte is hoping to take the lessons and tools it has learned and developed over the course of its 18-year history as a staffing and training company for the tech industry and sell them to companies looking to retrain or provide additional skills development opportunities for their employees.