In today's STEMdaily,  the Charles Schwab Foundation is increasing its funding commitment to its financial literacy education program on DonorsChoose.org, a new IUPUI study finds role models and representation are crucial to retaining black women in STEM, Atlanta's Coretta Scott King Young Women's Leadership Academy becomes first all-girls school to earn AdvancED's STEM certification in the state of Georgia, Ellucian's survey finds digital credentials are increasing confidence for students and hiring managers.
Click here for the full 4/18 STEMdaily.
STEM Competitions
4-H Engineering Challenge helps STEM students find their passions (Clemson) 

Like many people, Jeffery Feaster once thought that 4-H was all about agriculture — sows, cows and plows, so to speak — but soon after learning about the program during a tour of Clemson University as a 14-year-old, he realized it could also stoke his passion for math and science. Now a senior at Fairfield Central High School in Winnsboro, Feaster came to the South Carolina 4-H Engineering Challenge at the State Fairgrounds on March 30 to share his story about how 4-H Youth Development allowed him to develop those skills.
This DonorsChoose competition funds financial education–and lets teachers share the wealth (Fast Company) 
Since 2017, the Charles Schwab Foundation has contributed more than $1.2 million toward classroom financial literacy projects on the educational crowdfunding site DonorsChoose.org. To date, the donations have gone primarily toward matching funds, but now the organization is pioneering a new way to super-maximize its philanthropic bang per buck. Schwab is funding the Innovation Challenge that will both channel more funding toward ideas for financial literacy education and eventually turn the best into open-sourced lesson plans that other teachers can freely adopt.
Student STEM Champions Shine, Inspire in Samsung Contest (Samsung) 

"Grateful doesn't begin to cover how we feel about being here," said Kevin Lay, teacher to a team of three high schoolers from Missouri's Owensville High School who were about to pitch their potentially life-saving technology to a panel of judges in New York City in a bid to win $100,000 in Samsung technology for their school. It was their first visit to NYC, and two out of three team members were fresh off their first-ever airplane ride because they'd made it to the final round of the Samsung Solve for Tomorrow contest, which challenges 6th through 12th graders in public schools to solve a problem in their community using STEM. 
Diversity in STEM
Want black women students to stay in STEM? Help them find role models who look like them (Indiana University) 
Representation matters for Black women college students when it comes to belonging in rigorous STEM programs, according to a new study. Having role models who share their racial identity is vital to signaling a sense of belonging for women of color college students. "Women who feel like they belong are more likely to enter and stay in STEM, so lack of belonging may be one reason for women of color's lack of representation," said Eva Pietri, Ph.D., second author on the paper and assistant professor of psychology at IUPUI.
Lyda Hill, Female STEM Philanthropy Pioneer, and Master of Surprise (Philanthropy Women)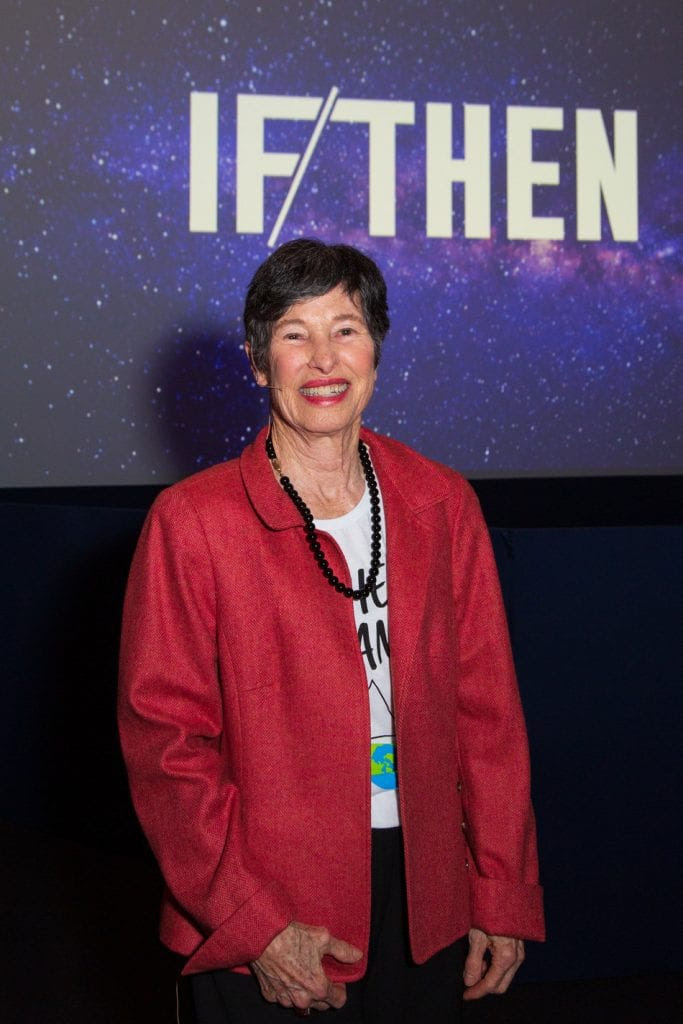 If we support a woman in STEM, then she can change the world. If we support the organizations that support women in STEM, then we can change the world together. Through surprise, purpose, and meaningful relationships, Lyda Hill is transforming feminist philanthropy as we know it — and her foundation's $25 million donation to the IF/THEN initiative is the next great chapter in an inspiring lifelong story. Lyda Hill, the entrepreneur and donor behind Lyda Hill Philanthropies, is no stranger to donations that come with a twist. Her organization is committed to funding meaningful change through her personal philosophy and her personal estate — all of which she plans on donating to charity in full, most of it during her lifetime.
SACNAS program promotes diversity in STEM (Notre Dame Observer) 
Saint Mary's (Notre Dame, IN) is starting its own chapter of the Society for the Advancement of Chicanos/Hispanics and Native Americans in Science (SACNAS). Dr. Laura Kloepper, assistant professor of biology, is the faculty advisor for the new SACNAS chapter on campus. "[SACNAS] is an inclusive organization that fosters the success of these students throughout college and transitioning into a career in STEM," Kloepper said in an email.
Atlanta academy is Georgia's first all-girls school to be STEM certified (Atlanta Journal-Constitution) 
Atlanta's Coretta Scott King Young Women's Leadership Academy is Georgia's first all-girls middle and high school to receive STEM certification from its national accrediting agency. The academy was accredited as a STEM by the nonprofit AdvancED, Atlanta Public Schools announced. The academy is among several Atlanta schools to recently win accreditation in specialized areas. 
K-12 Education
Murfreesboro City Schools receive $20K in TVA STEM grants (Murfreesboro Voice) 
The Tennessee Valley Authority, in partnership with Bicentennial Volunteers Incorporated (a TVA retiree organization), and Murfreesboro Electric awarded Bradley Academy and Mitchell-Neilson Elementary almost $10,000 for STEM. The grant allows students to create topography models by shaping sand, which is then augmented in real time by an elevation color map, topographic contour lines, and simulated water.
STEM Micro Campus: Middle School Converts Computer Lab into Innovation Space (T.H.E. Journal) 

If there's one thing a robotics class needs, it's floor space. Otherwise, students can't really test their creations. Gaining room for that and giving the kids workspaces where they could leave their projects to come back to later were two of the goals for converting a traditional middle school computer lab into an innovation lab at Chatham Middle School in New Jersey. The lab is also used for coding and computer aided drawing and design lessons, as part of a "STEM micro campus" within the building. 
Higher Education
Digital credentials could boost student confidence, higher education survey shows (EdScoop) 
Hard copy degrees still hold value, but to be confident and stay relevant in the evolving workforce, students and hiring managers are giving more worth to digital credentials, according to survey results published Monday by educational software firm Ellucian. "There is going to be a significant shift in the value of a credential, especially as a post-degree credential," Katie Lynch-Holmes, Ellucian's director of global enablement, told EdScoop.
Foxconn's new Madison building to house research work with UW (Milwaukee Business Journal) 
Foxconn Technology Group bought a five-story office building on Capitol Square in Madison from BMO Harris Bank and intends to use it as another Wisconsin innovation center. It will support Foxconn's partnership with the University of Wisconsin-Madison to research and develop new technology in the medical, material, computer and data science fields. It will include collaboration space for students, staff, faculty and researchers.