In today's STEMdaily, NMSI releases its STEM Opportunity Index online map illustrating strengths and potential gaps in public STEM education around the country, Northrop Grumman invests in the CSforALL Accessibility Pledge Project to support STEM learners with disabilities, results from the National Assessment of Education Progress in Technology and Engineering Literacy show middle schoolers are improving on the test in large thanks to girls, a survey finds adding humor to classrooms could improve STEM interest, and Motorola and Boeing host Chicago "STEM Signing" Day events.
Click here for the full 4/30 STEMdaily. 
Non-Profits
New Online Map Increases Understanding of Country's STEM Education Delivery and Outcomes (NMSI) 

The National Math and Science Initiative today unveiled the first version of its STEM Opportunity Index (SOI), a multi-layered online map that illustrates strengths and potential gaps in public STEM education around the country. The Index is based on the nonprofit's STEM Framework for Success, a collection of 114 indicators that are measured by publicly available data. The Index is built on work led by NMSI, SRI International and 100Kin10. NMSI CEO and former astronaut Dr. Bernard Harris unveiled it at the 2019 Milken Institute Global Conference. 
Computer Science
Northrop Grumman Invests in Computer Science Education for Students with Disabilities (CSforAll) 
In 2018, in partnership with ACCESSCSforALL, we launched the CSforALL Accessibility Pledge to address the gap in computer science education resources and programs serving the estimated 7.6M K-12 students with disabilities. Last week, the Northrop Grumman Foundation announced a major investment to start up the CSforALL Accessibility Pledge Project with the goal of making accessibility for students with disabilities a foundational and expected part of K-12 computer science education, both in and out of school.
Teachers bridge the distance with Code.org's new virtual Professional Development (Code.org) 
High school teachers Laurel Dilley and Jennifer Nail live in a remote area, to say the least. Together they work at a small West Virginia high school in the heart of Appalachia, where they co-teach the only computer science class available to the school's 350 students. The pair were interested in expanding their skills as computer science teachers, but they were hesitant to make the three-hour, 130-mile drive to the nearest Code.org Professional Development workshop in Morgantown, W.V.
New Mexico announces first-ever funding for CS teacher professional development! (Code.org) 
Earlier this month, Gov. Lujan Grisham signed New Mexico's $7 million budget. The budget included the state's first ever funding for computer science professional development — $400,000 will be available through the end of the next fiscal year, including $200,000 ongoing.This victory was made possible thanks to a strong advocacy coalition of state officials, local organizations, and national partners. Our legislative champions, Rep. Debbie Sariñana and Sen. Jacob Candelaria introduced legislation to create a computer science professional development program and a joint memorial, declaring intent to call for a state computer science plan. 
Diversity in STEM
Middle Schoolers Are Doing Better on a Key Tech and Engineering Test — and It's Thanks to the Girls (The74) 

American middle schoolers are performing better on a national assessment of technology and engineering, an improvement driven largely by girls. Overall, students' average score on the National Assessment of Education Progress in Technology and Engineering Literacy increased two points from 2014, the first time the test was given. Several subgroups showed statistically significant improvements, including white students, black students, students eligible for free and reduced-priced lunch, and students whose parents did not graduate from high school.
Girls who spend more time in class with 'high-achieving' boys are less likely to complete a bachelor's degree, study says (MarketWatch) 
Greater exposure to high-achieving boys in high school negatively impacts girls' science and math grades, according to a new working paper distributed by the National Bureau of Economic Research. It also reduces their likelihood of completing a bachelor's degree and, according to new data, they pursue two-year degrees instead. By ages 26 to 32, the research found, these girls also have lower labor-force participation and have more children. Boys, for their part, were not affected by their high-achieving male or female peers. 
K-12 Education
Changing The Way We Teach May Increase Interest In STEM Subjects (Forbes) 

American high school students are not pursuing STEM subjects as much as they used to. This is happening for a few reasons but according to many Americans, 52%, this is because the subjects are too hard and when we look at factors like ACT Math scores being at a 20 year low, we can see that this is becoming a serious problem. The question is how do we fix it? Earlier this year the Society for Industrial and Applied Mathematics, or SIAM, conducted a survey of over 1,500 high school students that were participating in their annual MathWorks Math Modeling Challenge.
What Happens When Teachers Become Design Thinkers (BRIGHT Magazine) 
It's amazing I get to teach during this tumultuous time," says Karen Heil, a middle school teacher in the Bronx borough of New York City. "To be a great teacher, you have to start with empathy and listen," she says. For example, she noticed her middle school students zoning out in science class. "This is where the design process begins. How do you know how to fix a problem without understanding what the problem is?"
Motorola Solutions Foundation, Boeing to Host Chicago 'STEM Signing Day' (AP) 
This week, two Chicago companies will come together to host a special event focused on the next generation of tech talent. On Friday, April 26, the Motorola Solutions Foundation and Boeing will host the annual Chicago STEM "Signing Day" event to celebrate students from across the Chicagoland area as they make commitments to attend some of the country's top technical schools, colleges and universities, including Northwestern University, University of Missouri and University of Washington. 
Atlanta
Randstad US supports Race Through Space 5K to promote STEM education in Atlanta (Ranstad US)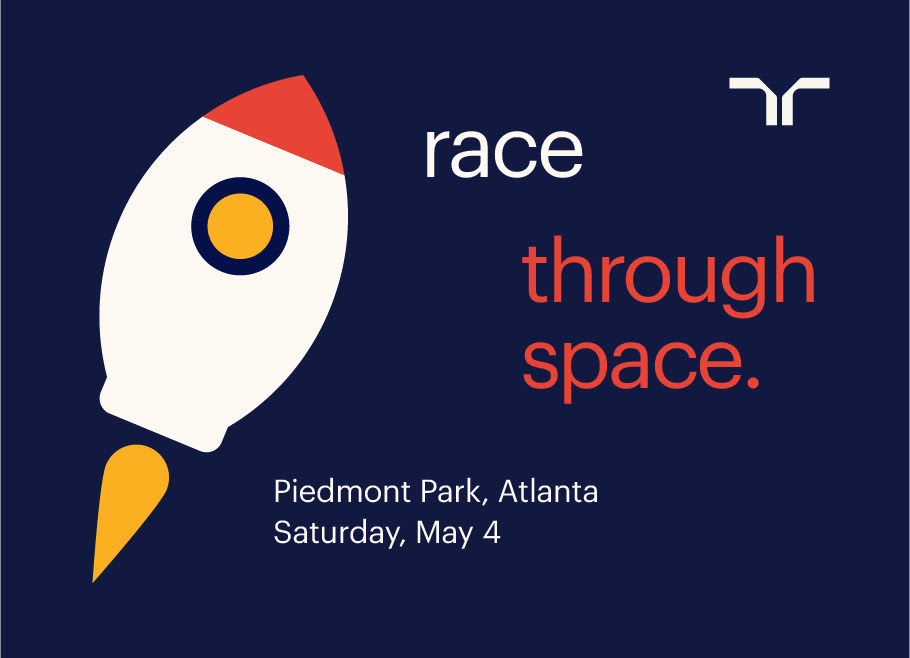 Randstad US announced today their sponsorship of the Atlanta Science Festival's first annual Race Through Space, a 5K race to benefit local STEM education initiatives and increase awareness of STEM careers among young people. It will take place on May 4 in Piedmont Park. "We're thrilled to work together [with Science ATL] on such an incredible initiative to make an even bigger impact on the future of STEM work, and we hope the Race Through Space will be a fun way to open kids' eyes to the world of STEM," said Alan Stukalsky, chief digital officer, Randstad North America.