In today's STEMdaily, Base 11 names two new directors to its board who are also STEMconnector members, a look at how the UMBC Meyerhoff Scholars Program changed the game for STEM diversity efforts in higher ed, the UTeach Accelerate program seeks to train STEM teachers in as little as one year, Lockheed Martin announces inaugural winners of its STEM Scholarships, and Bill Nye to start Science Rules podcast.
Click here for the full 5/1 STEMdaily.
Non-Profits
Base 11 Announces Two New Directors of the Board (Base 11) 

Base 11 announced two newly elected directors of the board: Regina Stanback Stroud, Ed.D., the president of Skyline College in the San Francisco Bay area, and Al Bunshaft, the Senior Vice President of Global Affairs, Americas, for Dassault Systèmes. Base 11's board of directors is growing at the same time the nonprofit organization is expanding both its national footprint and its impact. "We are honored to have Al and Regina, who are both nationally recognized leaders in their field, join Base 11's corporate board," said Landon Taylor, Chairman and CEO of Base 11. "Most importantly, they are passionately committed to our vision of accelerating diverse students on their pathways to success in what we call Next Frontier industries, such as commercial aerospace, autonomous systems and artificial intelligence." 
Higher Education
Here's how to increase diversity in STEM at the college level and beyond (The Conversation) 

Jerome Adams is the 20th surgeon general of the United States and former Indiana state health commissioner. Angelique Johnson is a co-founder and CEO of MEMStim, a company that produces implantable electronics to treat brain disorders. Isaac Kinde is the chief scientific officer at PapGene, Inc., a company that sells molecular tests meant to detect cancer early. All three graduated from the Meyerhoff Scholars Program. The program was co-founded by Robert Meyerhoff, a Baltimore philanthropist, and UMBC President Freeman Hrabowski in 1988 with the goal of increasing representation of minority students in STEM. Since then, about 1,500 students have gone through the program and pursued careers that range from public health practitioners to entrepreneurs.
UT to offer a fast track 1-year program to certify STEM teachers (KXAN) 
Just one year of training and then straight into your child's classroom. The University of Texas at Austin is launching a fast track program called UTeach Accelerate that will "prepare candidates for secondary STEM teaching in as little as one year." "Universities across the country have been experimenting with new and faster ways to get people into teaching," said Michael Marder, Director of UTeach. They're accepting applications now, and the first cohort will begin its classes in the fall.
How Virginia Tech's innovation campus could transform the technology talent pipeline (edscoop) 

Northern Virginia, like many regions in the U.S., is confronted with a shortage of technology professionals, which the state and Virginia Tech hope to mitigate through a $1.1 billion investment designed to bolster and expand educational opportunities in computer science and other STEM fields. Although the Washington metro area has the most computer science graduates of any region in North America, many are leaving to pursue careers elsewhere. In an effort to retain, attract and produce more technology talent — and to support the rapid expansion of the technology sector in the region — the university will build a state-of-the-art innovation campus in Arlington, Virginia, in November.
Nine universities unite on blockchain credentialing project (edscoop)
A handful of top universities have joined forces to change the way educational institutions issue and manage academic credentials by using blockchain technology, MIT announced Tuesday. While technology has helped transform education to be more accessible and personalized for learners, the way that credentials are distributed, shared and verified has remained largely unchanged, according to the university. 
A&M hosts international STEM League competition [VIDEO] (KBTX) 
Cars, rovers and drones took over the Texas A&M University Reed Arena last weekend for Ten80 Education's 12th Annual National STEM League (NSL) Finals Showcase and Competition. "We are thrilled to bring the competitions to Texas A&M University," said Terri Stripling, CEO and President of Ten80 Education (Ten80). "The NSL helps students fast track math, science and engineering proficiency, through higher-order thinking while igniting creativity and enthusiasm."
World's best STEM students to compete at international fair in Phoenix (AZ Central) 

More than a thousand students from around the world are gearing up to head to Phoenix for the 2019 Intel International Science and Engineering Fair, or ISEF. The five-day event, which will last from May 13-17 and is hosted by the Society for Science and the Public, is the largest  precollegiate STEMcompetition in the world. Phoenix is expected to welcome more than 1,800 students from 80 different countries including China, India, South Africa and Brazil. 
K-12 Education
Lockheed Martin Announces First-Ever Recipients of STEM Scholarships (Lockheed) 
Lockheed Martin is proud to announce the recipients of its 2019 STEM Scholarship Program. The program is geared toward high school and college undergraduate students planning to pursue a major in engineering or computer science, who demonstrate financial need and come from an underrepresented group or underserved community. Lockheed Martin received 6,333 applications and is awarding 200 scholarships in 2019. Students will receive up to $40,000 total in scholarship funding, or $10,000 per school year for up to three additional years or until a bachelor's degree is earned.
Foxborough Schools get $19K STEM grant (Foxborough Wicked Local) 
Foxborough Public Schools has set out to actively cultivate student interest in computer science, engineering and biomedical science through a new program endorsed by MA STEM Hub and funded largely by the Kraft family's nonprofit Partners in Patriotism Fund. Through a grant of $19,159, the Ahern Middle School will implement Project Lead The Way (PLTW) to revamp the enrichment and elective offerings available to all seventh and eighth grade students in the 2019-2020 school year. 
Bill Nye wants to educate the public about science with his new podcast (The Verge)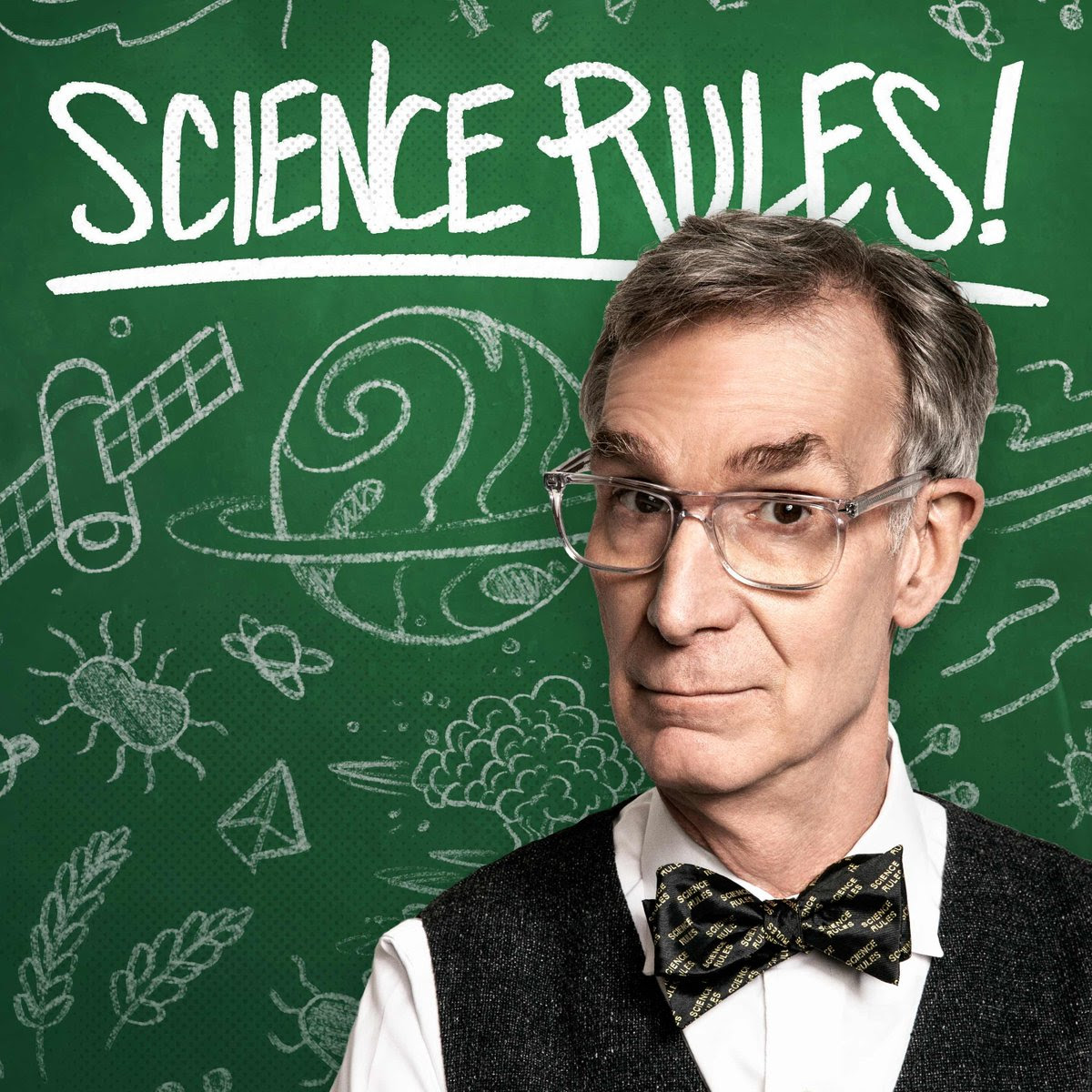 If you grew up in the 1990s, you're probably familiar with Bill Nye. He was the host of the popular PBS series Bill Nye the Science Guy, a TV program that ran for a hundred episodes and introduced kids to a range of science concepts. More recently, he hosted Bill Nye Saves the World, a Netflix series designed to educate the wider public about the importance of science. Now, Nye has a new project: a science-themed podcast called Science Rules, which will launch on May 16th. 
Georgia
Here's How You Can Celebrate Georgia STEM Day 2019 (Georgia Public Broadcasting) 
On Friday, May 3rd, thousands of educators and students across the state will celebrate Georgia STEM Day. Started in 2013, Georgia STEM Day is a day for schools and companies to raise awareness and engage in activities involving science, technology, engineering, and math. Last year's event attracted over 2 million students from more than 92 different school districts in the state. Click the link to to register your class, school, or organization to participate in Georgia STEM, and learn about all the exciting activities and resources available!