In today's STEMdaily, FIRST announces that registration is open for the FIRST RISE 2019-2020 robotics season and it's cross-program partnership theme with Star Wars: Force for Change, TCS & Toronto students compete for top spots at the TCS goIT Tech Summit, Amazon donates $3M to the new Center for Science and Innovation at Seattle University, and XPRIZE announces new public competition for high-tech solutions to California's wildfires.
Click here for the full 5/14 STEMdaily.
STEM Competitions
FIRST RISE Powered by Star Wars: Force for Change to Inspire Youth Robotics Teams Across the Galaxy (FIRST) 

FIRST, an international K-12 nonprofit organization, announced that registration is now open for its 2019-2020 youth robotics season, FIRST RISE, powered by Star Wars: Force for Change. FIRST estimates that more than 615,000 students from at least 113 countries will participate this season. FIRST is teaming up with Lucasfilm and parent company Disney as part of the Star Wars: Force for Change philanthropic initiative to inspire the next generation of heroes and innovators, creating a place where collaboration and collective wisdom can elevate new ideas and foster growth. FIRST RISE empowers FIRST participants to explore the future of cities and architecture, building communities filled with inspiration, creativity, and – most importantly – hope. The cross-program theme was revealed to the FIRST community last month at FIRST Championship in a video narrated by Star Wars actor Mark Hamill.
XPRIZE seeks high-tech solutions to California's fire problems (TechCrunch) 
The fire season is just a few weeks away here in California, and it's expected to be worse than ever. But there's a new plan in the works to help catch fires before they get out of control. XPRIZE is organizing a public competition for technology that can quickly find and extinguish wildland fires. Announced by Gov. Gavin Newsom and XPRIZE founder Peter Diamandis on Friday at the Near Future Summit in San Diego, the competition will be open to any company and inventor in the world. 
K-12 Education
Toronto Students Compete for Top Spots at Annual TCS goIT Tech Summit (TCS) 
Tata Consultancy Services (TCS), in partnership with the Toronto District School Board (TDSB), will be holding its annual competition, the goIT Student Technology Summit, later today. The event will host 200 students, kindergarten to grade twelve, from 30 TDSB schools that have participated in goIT, TCS' flagship education initiative in Canada. The students will be tasked with providing solutions in the form of a mobile app, to address one of the 17 Sustainable Development Goals put forward by the United Nations to make the world a better place by 2030.
Where Do Families Go for STEM? (STEM Next Opportunity Fund)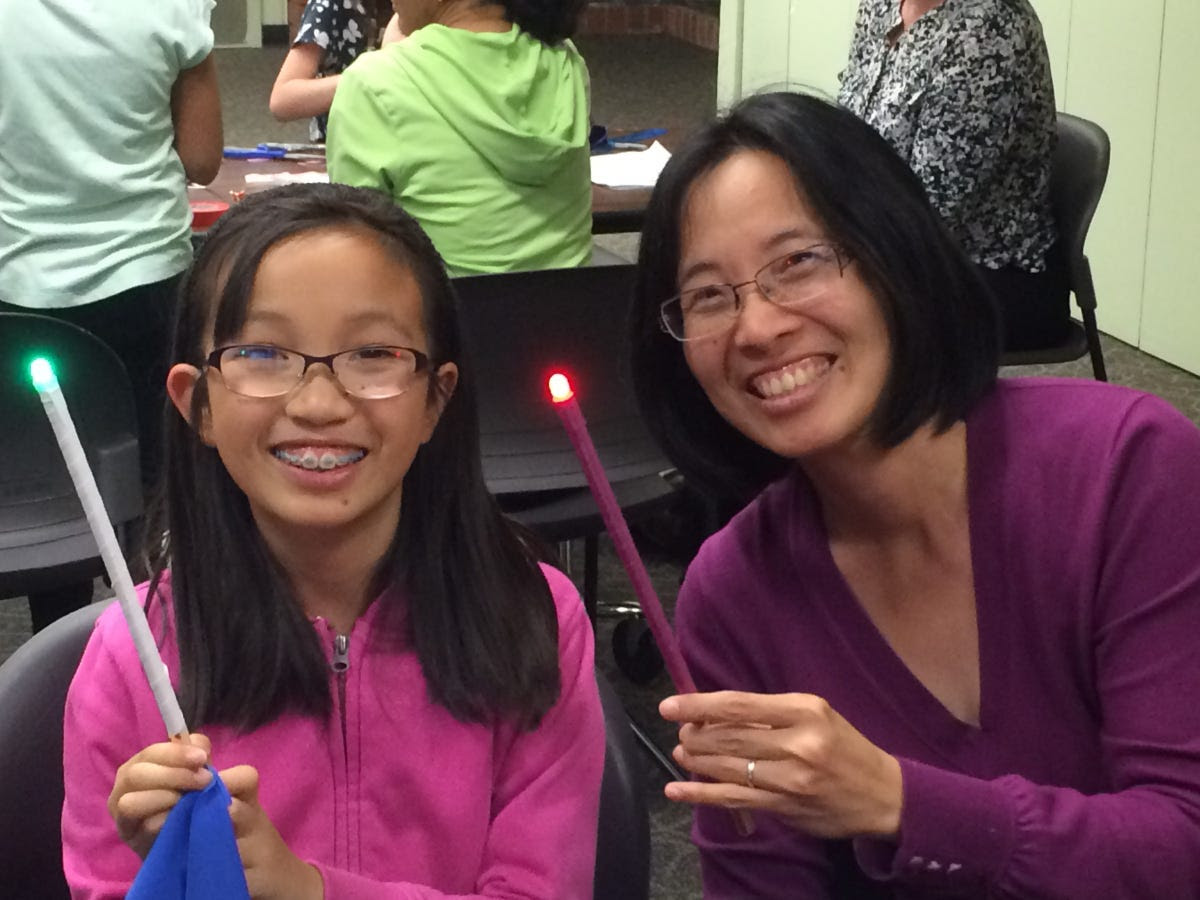 What do libraries have to do with STEM? These days, plenty. You can find preschoolers and their caregivers engaging in hands-on science and math activities, girls and mothers tinkering with tools and technology, and families learning to code at summer lunch programs all at their local public library. These experiences spark new interests in kids, build confidence in parents, and can even have lasting impact on career interests. What makes these library programs so important is how they help reduce the opportunity gap in STEM. While not every community has a science center, tech museum, or zoo, just about every town has a library that offers books along with access to computers and STEM programs for families. 
Higher Education
California University of Pennsylvania gets $23.5 million in grants (Pittsburgh Business Times) 
The geology program at California University of Pennsylvania is about to get a lot more robust. According to a report from the Observer-Reporter, the school has received three grants totaling $23.5 million in order to implement software that is commonly used by companies in the oil and gas industry. The software, which includes Petrel, Kingdom and GeoGraphix, integrates geosciences, geophysics and engineering assessments. Students that have experience with this software could have a leg up when they look to enter the oil and gas industry workforce.
Amazon donates to university STEM center (Chain Store Age)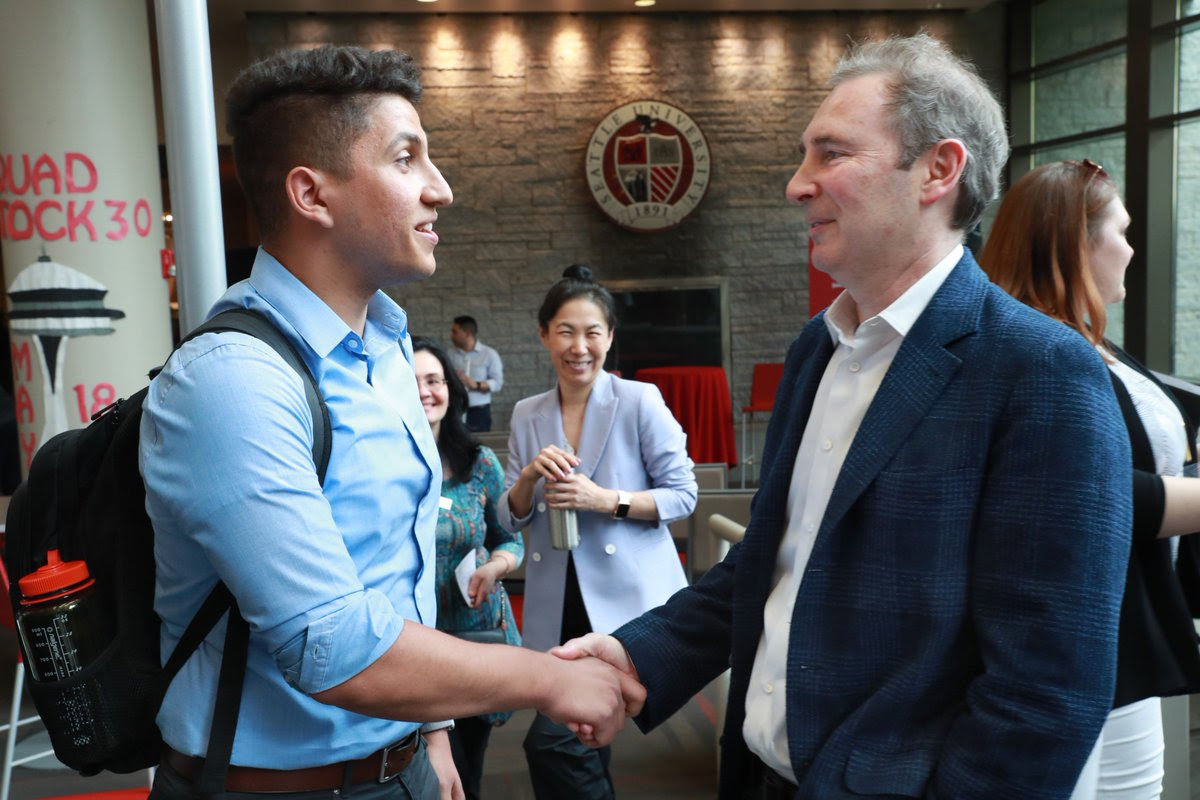 Amazon is acting locally with a $3 million gift to the Center for Science and Innovation at Seattle University. The state-of-the-art, 111,000-sq.-ft. building will be the new home of the departments of biology, chemistry, and computer science. The new center will be designed to provide space to allow more students from all backgrounds to develop advanced technical skills, increasing enrollment in computer science and data science by 50%, from 400 to 600 undergraduate and graduate students by 2025. 
Participate in this Important STEM Research Study Today (Society of Women Engineers) 
The Society of Women Engineers (SWE) and Dr. Catherine Riegle-Crumb from the Center of STEM Education, University of Texas at Austin, are conducting an important research study generously funded by NSF. The purpose of this research study is to examine young people's interest and experiences in engineering and other STEM fields. Your participation in the study will help us understand how to better support women's interest in engineering and related fields. This survey will close on May 31, 2019.
Study highlights the importance of examining the unintended consequences of pro-diversity STEM interventions (PsyPost) 
A new study suggests that interventions aimed at increasing knowledge of gender bias in STEM an make women feel like they don't belong in such fields. But the research, which appears in the journal Sex Roles, also uncovers some ways to mitigate the unintended negative consequences of pro-diversity interventions. Reading about women who faced sexism but still enjoyed their STEM jobs and reading about a successful female biomedical scientist who was the head of a prominent research team helped alleviate the social identity threat that women experienced.
National Grid recognised for diversity in workforce management (Smart Energy) 
DiversityInc has ranked US utility National Grid as one of the top utilities for diversity and inclusion. The DiversityInc top 50 list, issued yearly since 2001, recognise efforts by US companies in including diversity and inclusion in areas such as hiring, retaining and promoting women, minorities, people with disabilities, LGBT and veterans. 
Google launches tools to help military spouses find remote working opportunities (Fox News) 
Google has launched a new set of tools designed to help military spouses find opportunities for remote working. Google has developed a new work-from-home jobs search filter and also released training materials for developing the digital skills needed to work remotely. Google is working with Blue Star Families, a nonprofit that supports military families, which will provide digital skills training workshops. The company's Google.org philanthropy division has also provided a grant for 1,500 scholarships and support services for military spouses to complete the Google IT Professional Support Certificate at Syracuse University's Institute for Veterans and Military Families (IVMF).