In today's STEMdaily, the University of Chicago announces $100M donation supporting new Pritzker School of Molecular Engineering, Google's Eric and Wendy Schmidt donate $25M to rebuild and expand the home for Princeton's Department of Computer Science, LEGO marks the 50th anniversary of Apollo 11 with new Lunar Lander set, and a Washington state bill will require all high schools to offer computer science courses.
Click here for the full 5/30 STEMdaily.
Higher Education
$100 million commitment launches Pritzker School of Molecular Engineering (University of Chicago) 

The University of Chicago today announced a $100 million commitment from the Pritzker Foundation to support the new Pritzker School of Molecular Engineering, becoming the first university in the United States with a school dedicated to this emerging field. The Pritzker School of Molecular Engineering will expand the University's research, education, technology development and impact in molecular engineering, which builds on advances in basic science to design technology from the molecular level up, providing pivotal new approaches to fundamental societal challenges. It is the University's first new school in three decades and its first school in engineering.
Texas A&M System receives $11M for computing engineering center (San Antonio Business Journal) 
California-based Hewlett Packard Enterprise is committing to the Texas A&M System in a big way. HPE announced Tuesday that it's giving the Texas A&M Engineering Experiment Station (TEES) an $11 million gift to create the Hewlett Packard Enterprise Center for Computer Architecture Research. HPE donated the high-end cleanroom research equipment — valued at $10.5 million — and funded a $1 million endowed chair position which Texas A&M will match with a $500,000 contribution.
Gift from Eric and Wendy Schmidt to create a new home for computer science at Princeton University (Princeton) 
Historic Guyot Hall will be substantially rebuilt and expanded to create a new home for Princeton's Department of Computer Science, thanks to a gift from Eric Schmidt '76 and his wife, Wendy Schmidt. Planned for completion in 2026, the building will be renamed as the Eric and Wendy Schmidt Hall and will consolidate the computer science department — which is currently spread out over nine different buildings — into one purpose-built space. 
All-Girls Robotic Team From Ghana Wins World Robofest Championship (Ebony) 

ACROBOT, an all-girls robotics team from Ghana, won the 2019 World Robofest Championship, "a festival of competitions with autonomous robots," according to its website. The contest took place at Lawrence Technological University (LTU) in Southfield, Michigan, earlier this month. According to the pan-African media company Face 2 Face Africa, the team is comprised of nine girls from the Methodist Girls' High School in the eastern region of the West African country. 
K-12 Education
University Collaborates with K-12 District on Digital Literacy (T.H.E. Journal) 
In a couple of weeks a Pennsylvania university will begin teaching STEMcourses to students in grades 2 through 5 and 6 through 9. TheCODE 4 STEMAcademy is a summer-time program being run by the University of Pittsburgh Johnstown. Some of its lessons and activities have already been piloted in a fourth-grade classroom at the Greater Johnstown Elementary School. The curriculum for each of the two programs covers 30 hours of learning tied to using computational thinking as an approach to problem-solving.
100Kin10: There's A Nationwide STEM Teacher Shortage. Will It Cost Us The Next Einstein? (Forbes) 
It's striking to think about what our world would be missing if it weren't for Albert Einstein: lasers, GPS, barcodes, to say nothing of our understanding of black holes, time/space, and the relationship between energy and matter. But what if a little boy named Albie E. never became the man known to history as Professor Albert Einstein? According to a team led by Raj Chetty, a Harvard economist and director of Opportunity Insights, we're losing Einsteins every day.
Wilemon STEAM Academy becomes third campus to have all teachers NISE certified (Glen Rose Reporter) 
Wilemon STEAM Academy is the third campus in the nation to have all instructional teachers certified by the National Institute for STEM Education. "We wanted to ensure we had a strong foundation of knowledge in what STEM learning is and how to create that environment for our students," said Melissa Abadie, Elementary Science and STEM Coordinator. "We wanted to set the campus apart as a unique opportunity for our community." 
LEGO celebrates Apollo 11 with a lovely, bricky Lunar Lander (TechCrunch)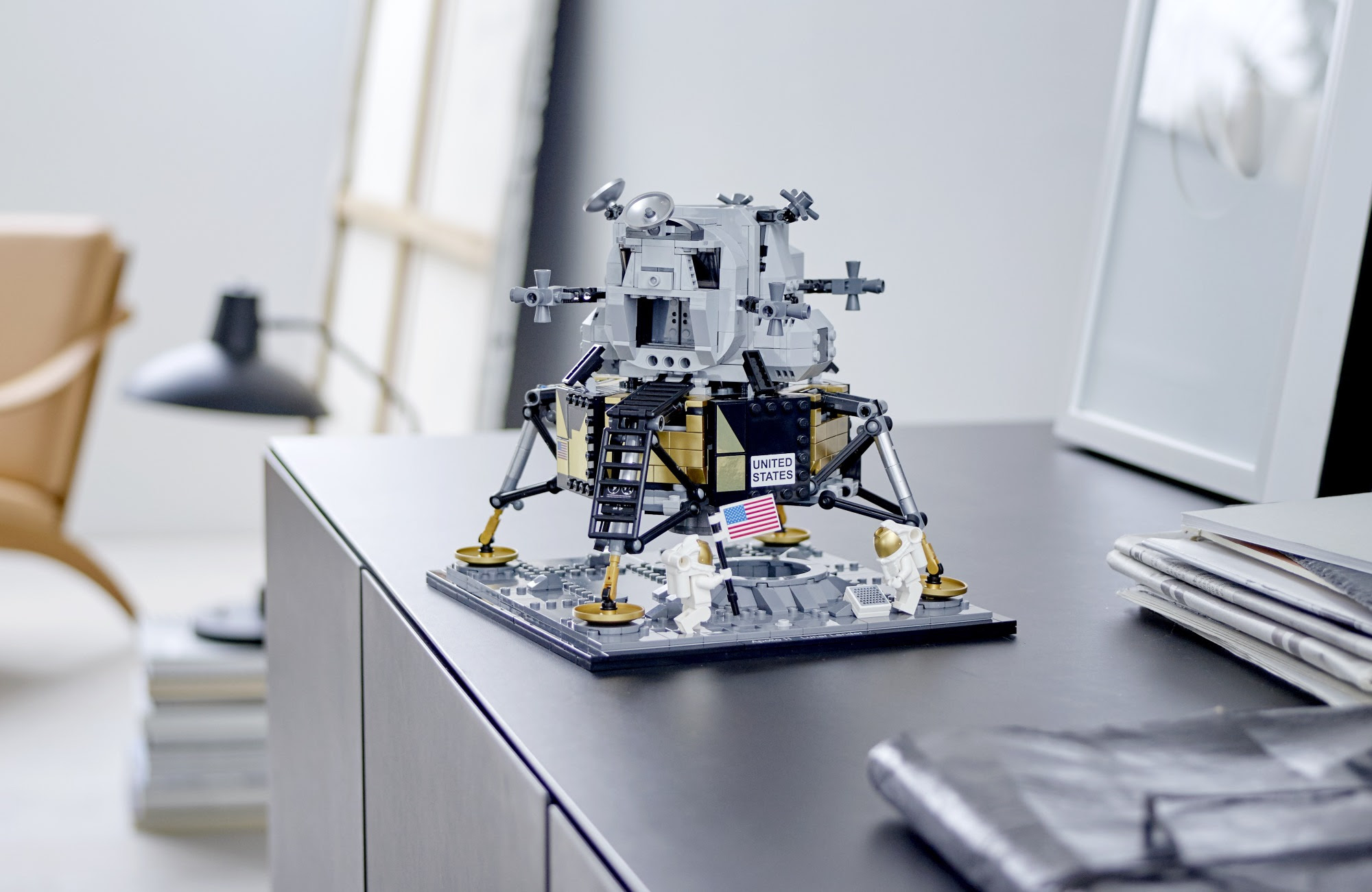 The 50th anniversary of Apollo 11 and the first lunar landing is approaching, and there will be no shortage of fanfare — so why shouldn't LEGO get in on the fun? This Lunar Lander set looks like a great way to celebrate the missions of the space program's past, while the space station and launch sets celebrate its present and future. LEGO worked with NASA to put together a replica Eagle lander that's a lot like the original, though slightly smaller, of course.
Makey Makey founder starts GameBender grassroots game console with National Science Foundation funding (VentureBeat)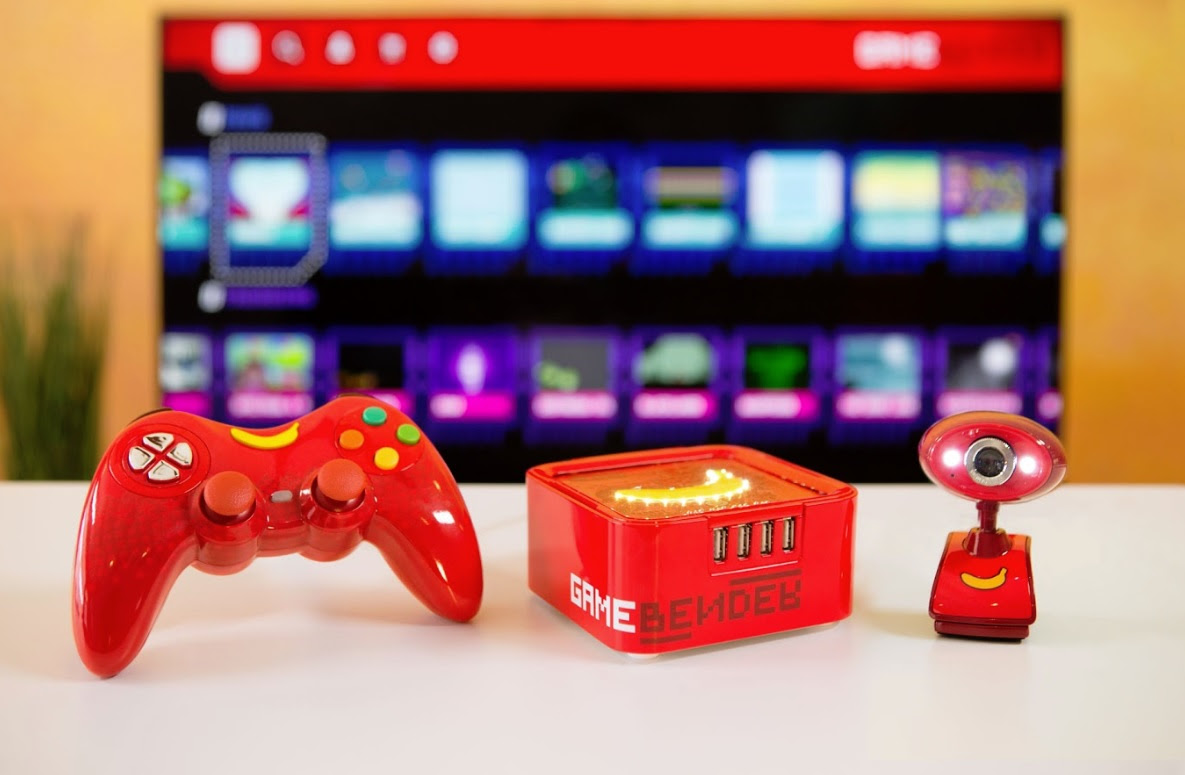 Jay Silver had a smash hit when he co-created Makey Makey, a do-it-yourself invention kit for everybody. And now he is unveiling GameBender, an educational game console startup that has funding from the National Science Foundation. It may sound crazy to start a game console in a world with rivals like Sony, Microsoft, and Nintendo. But GameBender is squarely aimed at unleashing creativity, helping kids learn to code while playing and "bending" code. And Silver has arranged a partnership with Scratch, a community of 40 million users who can give the console access to more than a million coded projects. 
Washington
Washington will require all high schools to offer CS, allocates funding for teacher PD (Code.org) 
Governor Jay Inslee has signed three bills into law that will significantly increase access to computer science across Washington state. SB 5088, sponsored by Sen. Lisa Wellman, would require each high school to offer a computer science course and would drastically increase access to in-demand courses for all students. HB 1577, sponsored by Rep. Lisa Callan and Sen. Jesse Salomon, would require all K–12 schools to report what computer science courses their schools offer and who is taking computer science.