In today's STEMdaily, Florida passes career training education bill, STEM School Chattanooga to host 5th annual STEM Jubilee, NMSI releases interactive mapping tool to identify "STEM deserts", Maui hosts the 10th annual Hawai'i STEM Education conference, and Strip's remote engineering hub shows how distributed workforces can thrive.
Click here for the entire 5/6 STEMdaily.
K-12 Education
Florida Passes Bill to Promote Career Training in Schools (US News) 
Florida schools will help students plan for careers even if they don't want to seek a four-year college degree under a wide-ranging education bill sent to Republican Gov. Ron DeSantis on Thursday. The bill is a priority for DeSantis, who called for the changes in his State of the State speech that opened the 60-day legislative session. The bill was unanimously passed by the House and Senate on the 59th day of the session.
Annual STEM Jubilee Looks To Be The Largest School-Based STEM Activity In Tennessee (Chattanoogan) 
STEM School Chattanooga will host the fifth annual STEM Jubilee on Wednesday, May 15 and Thursday, May 16 on the campus of Chattanooga State Community College. This year, the event is known as the Amazon STEMJubilee with the addition of Amazon as a supporter and the 2019 event is presented by First Tennessee.
This Tool Can Help Identify 'STEM Deserts.' But It Needs Your Feedback (Education Week) 
The world is awash in data on student performance in—and attitudes toward—science, technology, engineering, and mathematics learning. The problem is that none of that information is particularly easy to find, and it's really hard to compile bits and pieces into a complete picture. Now the National Math and Science Initiative, a nonprofit that offers districts training on improving STEMlearning, is trying to fill in the gaps. It's created a new tool to make it easier to look at patterns that affect how students do in those fields.
Higher Education
The science divide: Why do Latino and black students leave STEMmajors at higher rates? (WaPo) 

Lab classes have always left Shason Briscoe wracked with anxiety. The 21-year-old senior at the University of California at Davis wasn't concerned about the academic rigor or long hours spent in the classroom — it was the uneasiness he felt when his peers and instructors watched him. Briscoe, who is African American, studies computer engineering at UC Davis, where black students constitute fewer than 3 percent of students in the program. Often, he is the only black student in his classes.
More than three million people over the age of 60 still struggling to pay off student loan debts: report (The Hill) 

Millions of Americans over the age of 60 are still struggling to pay their student loan debt, according to CBS News. The newsoutlet cited data obtained from the Consumer Financial Protection Bureau which said there are more than three million student loan debtors over the age of 60 in the United States. Together, those borrowers account for more than $86 billion of outstanding student loan debt in the country.
What Can You Do With a Computer Science Degree? (US News)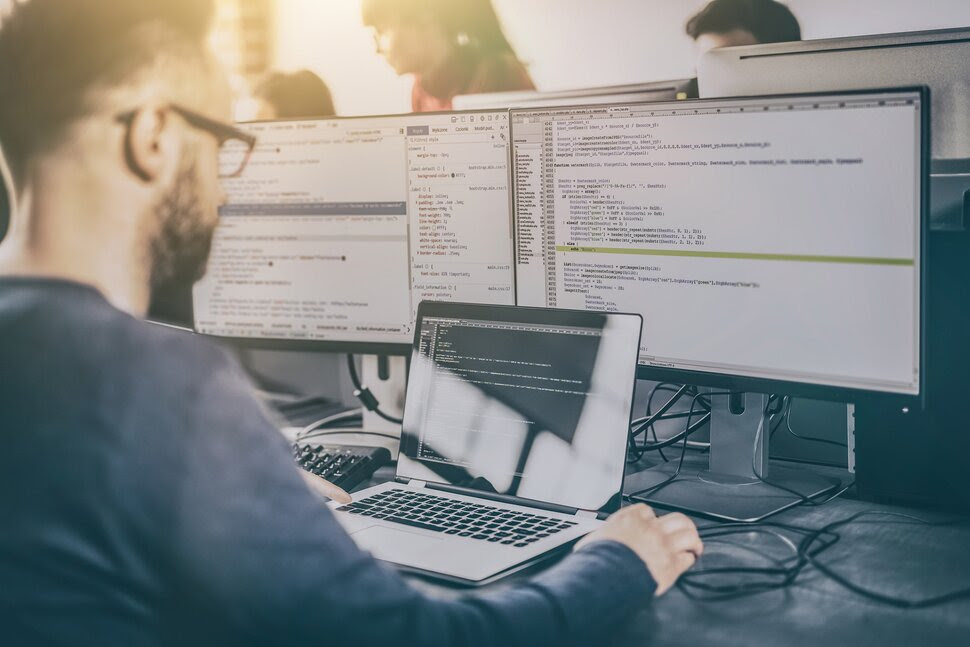 In today's economy, potential employees who know how to create and improve software are highly marketable, making the field of computer science increasingly popular among those hoping to land a well-paying job after graduation. The field of computer science focuses on the study of software systems, and a degree in the discipline allows someone to pursue a variety of careers. Contrary to what it may seem, the demand for computer scientists is not limited to positions in Silicon Valley technology companies, according to computer science professors.
Research
Rice University scientists find way to 3-D print living tissue (Houston Chronicle) 

More than 100,000 people in the U.S. are stuck on an organ transplant wait list, hoping to find that perfect match to their blood type, body size and hospital location. But many –20 per day, in fact — will die before receiving the organ they need. Imagine, then, if scientists could just print one for them using a method similar to 3-D printing.
Hawaii
Hawaiʻi STEM Conference Empowers Students to Make a Difference (Maui Now) 

The 10th Annual Hawaii STEMConference, held on May 1 and 2, reaffirmed once again the power of Science, Technology, Engineering and Math (STEM) education and its impact on the future of our keiki, community and our world. The conference was presented by STEMworks, a statewide initiative of Maui Economic Development Board, Inc. (MEDB).
EdTech
3 Key Findings on the State of Digital Learning in K–12 (EdTech Magazine) 
It should not be news that technology plays a major role in modern education because it is used in almost every school across the United States. But what is the actual state of digital learning when it comes to accessibility, implementation and effectiveness? More important, how can we use our understanding of the current state to improve the educational experience for all?
Workforce
Stripe's remote engineering hub shows how distributed workforces can thrive (Venture Beat) 

More than two-thirds of the global workforce operate remotely at least one day a week, according to a study carried out last year by Switzerland-based serviced office provider IWG, while around half of the U.S. workforce specifically could be remote by 2020 — up from 39% in 2012. There are a number of benefits to operating a so-called "distributed workforce." It gives the worker more flexibility over where they work, improves work-life balance, reduces the carbon footprint (less travel), and saves money — less overhead for the business, and fewer dollars spent on transport and Starbucks for the employee.