In today's STEMdaily, Education Dive dives into STEMconnector's Input to Impact report, applications are open for the American Association of Community College's MentorLinks Mentors program, Fast Company profiles the 75% of staff at successful IT company Ultra Testing who are on the autism spectrum, and computer science makes big gains in Florida.
Click here for the full 5/8 STEMdaily
Reports
Report proposes common definition for successful STEM talent development (Education Dive) 

A new report by professional services firm STEMconnector defines a successful result for talent development in STEM fields as the emergence of: "a diverse and STEM-ready talent pool with the knowledge, skills, and mindsets needed to secure and succeed in careers today and in the future." The report, Input to Impact: A Framework for Measuring Success Across the STEM Ecosystem, aims to help employers assess the impact of their STEM talent development efforts and improve return on investment from future initiatives.
Are Today's CTE Programs Failing to Meet the Challenge of Vocational Education? (RealClearEducation) 
Nearly a year after Congress reauthorized the Carl D. Perkins Vocational and Technical Education Act, states are in the thick of developing the career technical education (CTE) plans the law requires, and by most accounts, the future looks bright. Indeed, high school CTE programs appear to have turned the corner on "vocational education's" stubborn stigma from previous decades. Durable stereotypes of "voc. ed." as a means of tracking or dumping students, or an academic dead-end, are increasingly challenged by a raft of studies that have provided convincing evidence that CTE programs can cause improved student outcomes.
Report: Career Planning Needs to Start in Middle School (T.H.E. Journal) 
Should career readiness be the first priority of American education, beginning in middle school? And could a focus on that lead to greater equity in the workforce? Those are a couple of the beliefs at the heart of a new whitepaper produced by a coalition of representatives from government, industry, education and nonprofits. "Career Readiness for All," published by the Coalition for Career Development (CCD), hopes to serve as a "starting point" for helping the United States understand that it needs to create a high-quality career development system. 
A Shortage of Skilled Medical Lab Workers Is Looming (Scientific American) 
A constantly growing number of patients and a greater number of available tests means that more samples are headed to the lab. There also is a shortage of staff to process the samples and keep up with the rising demand. According to the Bureau of Labor Statistics, demand for lab workers has grown 13 percent in the last year, almost double the average for other U.S. jobs. This shortage of skilled workers has been decades in the making—the result of an aging workforce and a shrinking number of accredited training programs across the country.
What if we hired for skills, not degrees? (Hechinger Report)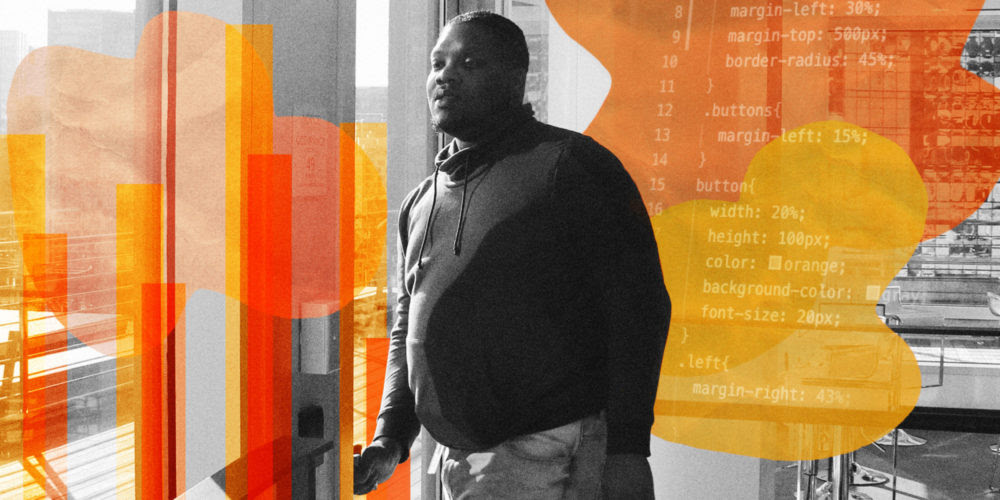 …a friend forwarded an email about Resilient Coders, a bootcamp that trains people of color for web development and software engineering jobs. On a lark, Tillman-French went to a Resilient Coders hackathon, and the passionate staff there sold him on the opportunity. After he finished the 14-week program, he said, he had over two dozen interviews. Three employers asked him back. Only Houghton Mifflin Harcourt made an offer. Until last summer, Houghton Mifflin Harcourt screened out web developer applicants who lacked a four-year degree. 
Higher Education
WSU Tech passes $1 million in Wichita Promise scholarships (Wichita Business Journal) 
WSU Tech's Wichita Promise scholarship program has passed the $1 million milestone, marking seven-figure and counting educational investment in the region's battle for skilled labor. The scholarships provide tuition-free training and guaranteed job interviews in high-demand fields, including manufacturing and health care. That program and the training at WSU Tech have helped create a critical pipeline for the city's growing workforce needs in recent years, including the major hiring activities of its two largest employers Spirit AeroSystems Inc. and Textron Inc.
Applications Open For the 2019-2021 MentorLinks Cohort (American Association of Community Colleges) 
AACC is pleased to announce a new Request for Proposals for MentorLinks Colleges and a Request for Applications for MentorLinks Mentors for the 2019-2021 cohort. The deadline to apply is June 7, 2019. The MentorLinks: Advancing Technological Education program, supported by the National Science Foundation is designed to help colleges develop or strengthen technician training programs in STEM fields through mentoring, professional development opportunities, and technical assistance 
Women gifted in math are still less likely than men to pursue it (Quartz) 
A new, large study of students from Poland suggests that even when women have abilities as high or higher than their male counterparts, they still shy away from studying math at higher levels. In fact, the researchers found, young women who are gifted in math are both less likely to choose it than young men of the same skill level, and actually less likely to choose it than women with lower math scores. The researchers noted that industries that rely on technical qualifications are certainly missing out on gifted women.
Female scientists start a database to showcase their work. Over 9,000 women join them (ABC News) 

The visibility of women in science today is increasing thanks to the work of, yes, female scientists who grew tired of watching "manels" (male-only panels) at conferences and seeing only male scientists quoted as experts. They formed a group, 500 Women Scientists, and created a database of female experts in science. "It's not that girls are not interested in science," said one of the co-founders, Jane Zelikova, a Colorado-based ecologist. "Something happens where they don't see women or girls represented as scientists and they don't think it's for them." Since its launch last year, the Request a Scientist database has grown to include more than 9,000 women scientists.
75% of staff at this successful IT company are on the autism spectrum (Fast Company) 
Things started to click into place for Jamie Davila after she discovered she was on the autism spectrum five years ago this summer. Davila had long felt a disconnect with more emotionally driven clients and colleagues and had always preferred working in more isolated, quiet, and dimly lit settings. That search eventually led Davila to a post on an autism blog about Ultra Testing, a New York-based software testing and quality assurance startup that employs over 60 workers remotely across 20 states, 75% of whom are on the autism spectrum.
Michael Ellison (Founder & CEO, CodePath.org): Solving tech's stubborn diversity gaps (TechCrunch) 
In some ways, tech's equity gaps reflect a simple supply and demand imbalance. But it is an imbalance with artificial constraints. Because while Black and Hispanic students now earn computer science degrees at twice the rate that they are hired by leading tech companies, they are all but invisible to most recruiters. The problem stems from the fact that tech employers tend to recruit from a tiny subset of elite U.S. colleges. Which means they may never come into contact with, for example, the 20% of black computer science graduates who come from HBCUs. 
Florida
Computer science makes big gains in Florida (Code.org) 
As Florida's 2019 Legislative Session concludes, we want to celebrate big wins for computer science in the state. Under the leadership of Governor Ron DeSantis and Commissioner of Education Richard Corcoran, Florida made one of the single largest investments in professional development for computer science teachers! With the passage of HB 7071, $10 million will be allocated to fund teacher professional development specifically for computer science and reward teachers who earn computer science teaching certifications