In today's STEMdaily, Facebook co-founder Chris Hughes writes op-ed in NYT calling for regulators to break up the company, Harris-Stowe receives $2.25M NSF STEM grant, California approves plan to help school districts implement computer science classes, and Kahoot acquires math app maker DragonBox for $18M.
Click here for the full 5/9 STEMdaily. 
Industry
Facebook co-founder Chris Hughes calls for the breakup of the company (CNBC) 

Facebook co-founder Chris Hughes issued a forceful call for regulators to break up the company he helped build in a New York Times op-ed published Thursday. Hughes, who left Facebook to work for Barack Obama's 2008 presidential campaign, said that from his own experience building and working inside the company, Facebook now has more power than a private sector entity is due. While emphasizing his belief that CEO Mark Zuckerberg is has good intentions overall, he said the executive has far too much unchecked power, aided by his majority voting stake in the company.
Exxon Mobil investing $100M in national labs for emissions reductions (Houston Chronicle) 
Exxon Mobil said Wednesday it will invest about $100 million over 10 years in emissions-reduction technologies at some of the nation's top energy research labs. Exxon Mobil said the funds will go the U.S. Energy Department's National Renewable Energy Laboratory and National Energy Technology Laboratory for research into biofuels and carbon capture and storage projects in the power generation, transportation and industrial sectors. 
Higher Education
HSSU Awarded $2.25M STEM Grant (St. Louis Business Journal) 
Harris-Stowe State University has been awarded a $2.25 million grant from the National Science Foundation to support a STEM initiative. The grant, which will be awarded over five years from the NSF Historically Black Colleges and Universities Undergraduate Program, supports the "Increasing Degree Production through STEM Entrepreneurship and Career Development Activities" initiative. In addition, Harris-Stowe will collaborate with BioSTL and Saint Louis University to provide STEM opportunities for students.
JPMorgan Chase wants to help Nashville grow its tech talent (Nashville Business Journal) 
As the need for local technology talent intensifies, the nation's largest bank is putting forward resources to help meet that demand. On Wednesday, JPMorgan Chase & Co. announced a $250,000 donation to help officials at Nashville State Community College and Columbia State Community College implement courses designed to boost students' information technology skills. The goal is for those programs to provide specialized IT training to 250 adults over the next two years. 
K-12 Education
Who can convince those who reject climate science? Maybe their kids (ars technica) 
A team of researchers led by North Carolina State University's Danielle Lawson set out to test how kids affect their parents' opinions by bringing what they learn home. The researchers recruited middle school teachers in coastal North Carolina, assigning some to try out a specific climate change lesson plan and using the rest as a control group for comparison. In total, about 200 families went through the experimental curriculum, with about 100 kids in the control group taking unchanged classes.
Project-based learning boosts student engagement, understanding (Hechinger Report) 

A group of about 40 sixth graders at Stony Brook School here has been trying to figure out when and where the next earthquake will hit outside of North America. The students researched continental plates and convection currents; they practiced graphing earthquake magnitudes; they looked at case studies in China, Japan and Nepal and considered how people adapt to an earthquake-prone environment; and, ultimately, they had to make their case, in writing, for why they expect the next earthquake to hit when and where they say it will, backing up their hypothesis with a well-reasoned argument and evidence.
California moves to get more K-12 students into computer science classes (EdSource) 
More California K-12 students at all grade levels could have access to computer science classes if schools implement a plan unanimously approved by the State Board of Education Wednesday. The California Computer Science Strategic Implementation Plan suggests strategies to state and school district officials that could increase the number of computer science classes, ensure all students have access to them and train educators to teach the courses. 
EdTech
Online intervention can boost student interest in computer science (WRAL) 
A recent study finds that an online intervention taking less than 30 minutes significantly increased interest in computer science for both male and female undergraduate students. However, when it comes to the intervention's impact on classroom performance, the picture gets more complicated. "Our focus was on determining how and whether a 'growth mindset' intervention would affect student interest and performance in computer science, so we developed an experiment that would allow us to explore those questions," says Jeni Burnette, first author of a paper on the work and an associate professor of psychology at NC State.
Carnegie Mellon launches teaching toolkit for classrooms (Pittsburgh Business Times) 
Carnegie Mellon University announced Tuesday that it had launched OpenSimon, a learning engineering community that will provide a wide range of tools and content to educators. OpenSimon includes a suite of tools, educational resources and underlying codebase that many educators at CMU use for their own courses. The initial release includes educational data warehousing and analysis tools, intelligent tutor authoring, platforms for improving courseware, and software for chat and discussion, among other components.
Educational gaming platform Kahoot acquires math app maker DragonBox for $18M (TechCrunch)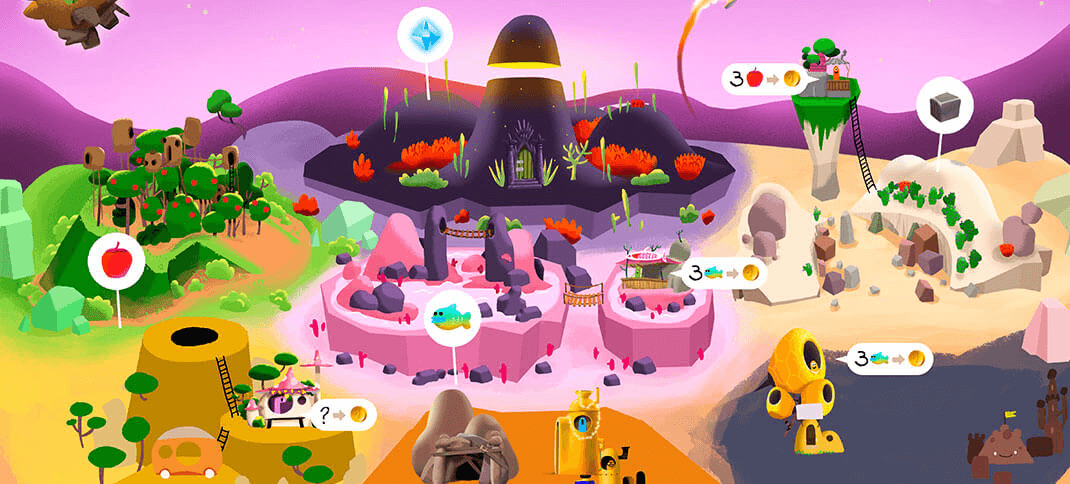 Kahoot, the popular e-learning platform that provides a range of games to teach subjects (it has described itself as the "Netflix of education"), has made its first acquisition: it has acquired DragonBox, a startup that builds math apps, for $18 million in a combination of cash and shares. Åsmund Furuseth, Kahoot's CEO and co-founder, said in an interview that the deal was being done at an uptick to Kahoot's previous valuation of $376 millon; the bigger company is now creeping up to $400 million. 
Americans like diversity at work—but only in theory (Quartz) 
Three-quarters of Americans agree it is important for workplaces to promote racial and ethnic diversity, according to a study published by the Pew Research Center today. The response doesn't vary too much by race, with 81% of black Americans saying it is very or somewhat important, 73% of whites, and 75% of Hispanics. Yet while it appears that most Americans support diversity, the Pew study suggests the support doesn't actually extend to action to ensure that it increases.