In today's STEMdaily, the 50th Anniversary of the Apollo 11 Moon Landing is celebrated through real-time live streams and projections on the Washington Monument, a new study suggests that girls' excelling at reading comparatively to boys may contribute to the STEM gender gap, RIT receives an NSF grant to help other institutions land STEM grants, and America Makes set up 3D Printing satellite office at Wichita State.
Click here for the full 7/17 STEMdaily.
Apollo 11 50th Anniversary
Here's What The Rocket Projection On The Washington Monument Looks Like (DCist) 

The Washington Monument looks downright majestic at 3 in the morning. Even more so when lit up with animated video of the Saturn V rocket projected on to it. Very early this morning, the media was given a short preview of the 17-minute show commemorating the 50th anniversary of Apollo 11 that the public will get to see on Friday and Saturday nights. The Smithsonian National Air and Space Museum and the UK-based 59 Productions unveiled about 90 seconds of "Apollo 50: Go For the Moon" and assorted still images from the program. The projection and light show is the main event of the planned display on the monument. The museum is also displaying a still image of the rocket for a few hours each night through Thursday.
Relive The Iconic Apollo 11 Moon Landing Live On Your Computer (Do You Remember?) 
To honor the Apollo 11 50th anniversary, two websites are coming together to Livestream the event once more. This could be very important for the younger generation who wasn't around to see it happen 50 years ago. Ben Feist from ApolloinRealTime.org and Space.com's Simulation Curriculum are working together to create something magical. Ben along with Stephen Slater, an archivist, have put together Apollo 11 mission video, images, audio, and transcripts.
Seeing Apollo Through The Eyes Of Astronauts (NPR) 

Fifty years ago, two astronauts became the first humans to set foot on the moon. Like many explorers, they documented their accomplishment in photographs. The images they took are some of the most enduring of the 20th century, traveling from Life magazine to MTV to Twitter. For most of us, the photos brought back by Apollo 11 are iconic and a little difficult to comprehend. But for astronauts, they represent something more: hours of training, risks taken and the many people on the ground who worked to make the journey possible. 
Diversity in STEM
STEM talent exists in the South, but investment is appallingly lacking (Brookings) 
Earlier this month, sports and culture news site The Undefeated published a story about NASA mathematician Clyde Foster. His calculations and computations helped launch rockets into orbit during the Space Race between the United States and the Soviet Union during the Cold War era of the 1950s, '60s, and early '70s. For over three decades, Foster worked for NASA at the Marshall Space Flight Center in Huntsville, Alabama. In that role, he actively recruited hundreds of black students into the space program. In addition, Foster helped found the computer science program at what is now Alabama A&M University.
Carey Anne Nadeau: Women In Insurance Data Collection Survey (LinkedIn) 
We talk about diversity and inclusion as if women are always at a deficit, but what if we're actually winning? Margaret Resce Milkint is collecting data to inform the state of women in insurance. And if there's a few things I'm supportive of its data + women + insurance. Want to help? Share this post and contribute to their survey! Send an email to wii@stemconnector.com (there is no online link). The survey deadline is August 31 and results will be released October 23.
Study Shows Girls Are Better At Reading, Contributes To Gender Gap In STEM (CBS Detroit) 
Research has shown that boys and girls' math abilities are about the same at a young age, yet the math field is dominated by men. The numbers didn't seem to add up. But a study published Monday in the Proceedings of National Academy of Sciences of the United States of America (PNAS) posits a new explanation for the gender gap in math: Girls are so much better at reading than their male counterparts that they decide to chase humanities-focused professions instead. 
Higher Education
NSF funds RIT project to help other colleges earn federal STEM grants (RIT) 
In an effort to expand STEM education for all, Rochester Institute of Technology is developing a new program to help other colleges compete for federal government funding that supports programming for talented, low-income students. The RIT project is being funded by a more than $370,000 grant from NSF. With the funding, RIT will conduct a series of workshops and webinars to train faculty at 40 community and two-year colleges – which often lack support systems for STEM education – to develop programs and apply for grants that bolster their opportunities in this growing field.
Wichita State researchers aim to prepare Air Capital suppliers for 3D printing future (Wichita Eagle)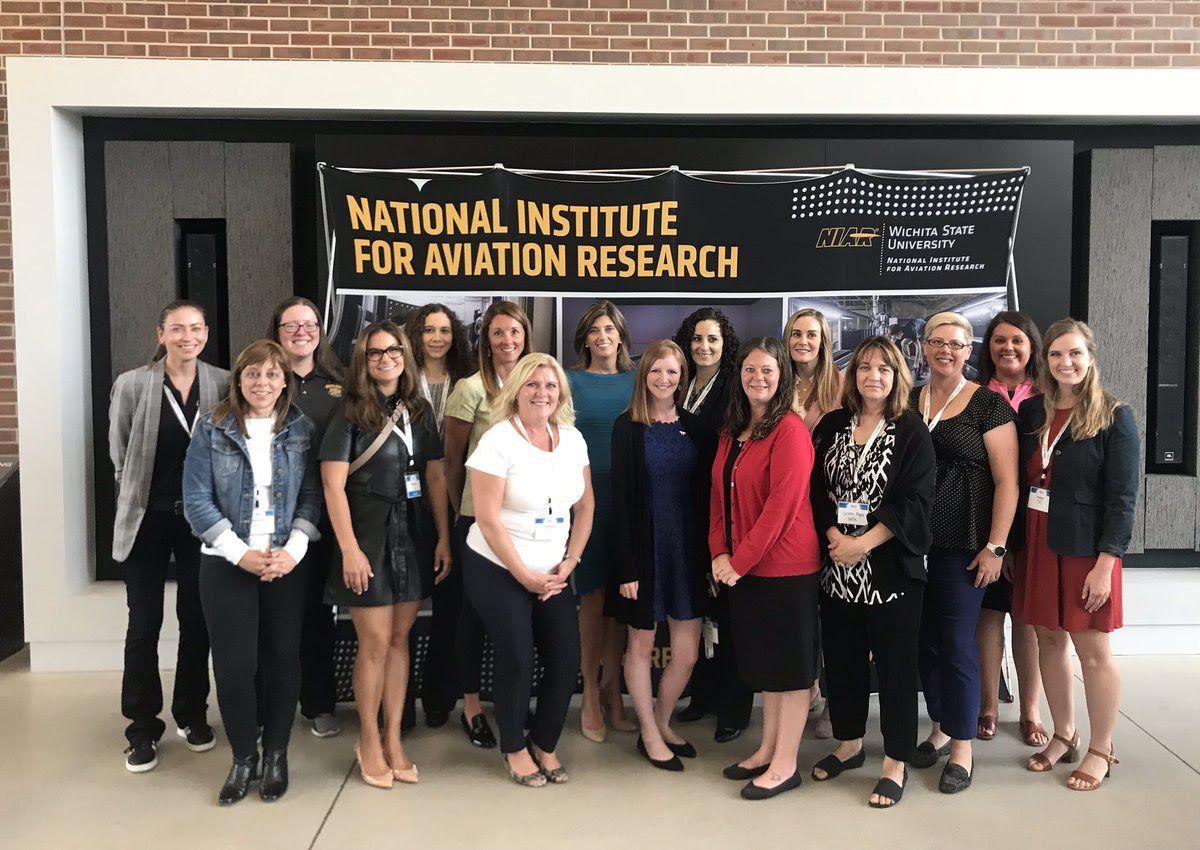 A new partnership between researchers at Wichita State University and a national manufacturing organization aims to prepare the city's aerospace supply chain for the future. The National Institute for Aviation Research at Wichita State was announced Tuesday as the third satellite center of America Makes. John Tomblin, WSU vice president for research and technology transfer, said the partnership will advance polymer and metal additive manufacturing, or 3D printing, in the aviation industry.
Rosen applauds NSF Grant awarded to UNR for STEM diversity research (Fox 11) 
On Tuesday, Nevada Senator Jacky Rosen applauded the news of the University of Nevada, Reno's being awarded an NSF grant totaling $499,797. "I applaud NSF for awarding UNR this grant to fund research on recruitment, retention and career preparedness approaches for increasing diversity in the fields of STEM," 
Virginia
Gov. Northam signs Executive Order establishing Virginia STEM Education Commission (WSET) 
Governor Ralph Northam signed Executive Order Thirty-Six, establishing the Virginia STEM Education Commission, Wednesday, July 17. The Commission will develop a State STEM plan to create a unified statewide vision and dynamic set of shared goals to strategically inform how we prepare Virginia's students for the STEM jobs of the future. The Governor and First Lady made the announcement together in the Forge Makerspace at the Science Museum of Virginia and then participated in a STEM-related project alongside kids from the Museum's Lunar Lab Summer Camp.