In today's STEMdaily, The REC Foundation announces the VEX Robotics World Championship will be heading back to Dallas from 2021-2024, the University of Washington announces veteran data science leader and professor Magdalena Balazinska will take over as the director of its Paul G. Allen School of Computer Science & Engineering, and Minecraft Earth rolls out in beta in London and Seattle.
Click here for the full 7/18 STEMdaily.
STEM Competitions
The Robotics Education & Competition (REC) Foundation and the Dallas Sports Commission Announce the VEX Robotics World Championship Returning to Dallas for 2021-2024 (REC Foundation) 

The Robotics Education & Competition (REC) Foundation and the Dallas Sports Commission is announcing today at the Perot Museum of Nature and Science in Dallas that the REC Foundation's VEX Robotics World Championship, presented by the Northrop Grumman Foundation, will return to Dallas from 2021 through 2024. The REC Foundation's VEX Robotics World Championship, recognized by the Guinness Book of World Records as the largest robotics competition in the world, is a week-long event celebrating hands-on STEM learning and will take place at the Kay Bailey Hutchison Convention Center Dallas. The world's top teams will gather to compete in robotics competitions focused on creative design and problem solving. 
Higher Education
Teachers learning about STEM at Georgia Southern University (WSAV) 
School is still in session for ten stem teachers from across the state. They are spending eight weeks at Georgia Southern University as part of the "Engaging Educators in Renewable Energy" program. They're getting hands-on experience, researching and creating projects dealing with renewable and alternative forms of energy. This includes working with sensors and controls for energy applications along with wind turbines and solar collectors.
Univ. of Washington names veteran data scientist to lead booming computer science school into new era (GeekWire) 

Professor Magdalena Balazinska has long been considered a leader in data management and data science at the University of Washington's Paul G. Allen School of Computer Science & Engineering. A well-regarded researcher and educator, the data is now pointing to Balazinska's next challenge: as leader of the prominent – and rapidly growing – Seattle institution. After 13 years at the UW, Balazinska will take over as director of the Allen School, it was announced Wednesday. She succeeds Hank Levy, the computer scientist who has held the position since 2006, the year Balazinska arrived.
A $5 million grant for a UNCG research center (Greensboro News & Record) 
A UNCG research center will use a new $5 million grant to study a program that lets North Carolina students take college classes while they're in high school. The U.S. Department of Education grant will go to the SERVE Center, an education research center at UNCG. UNCG said Tuesday that the SERVE Center will work with the N.C. Department of Public Instruction, the N.C. Community College System and the RAND Corp. to study the state's Career and College Promise program. 
EdTech
Minecraft Earth starts rolling out in beta in Seattle and London (TechCrunch)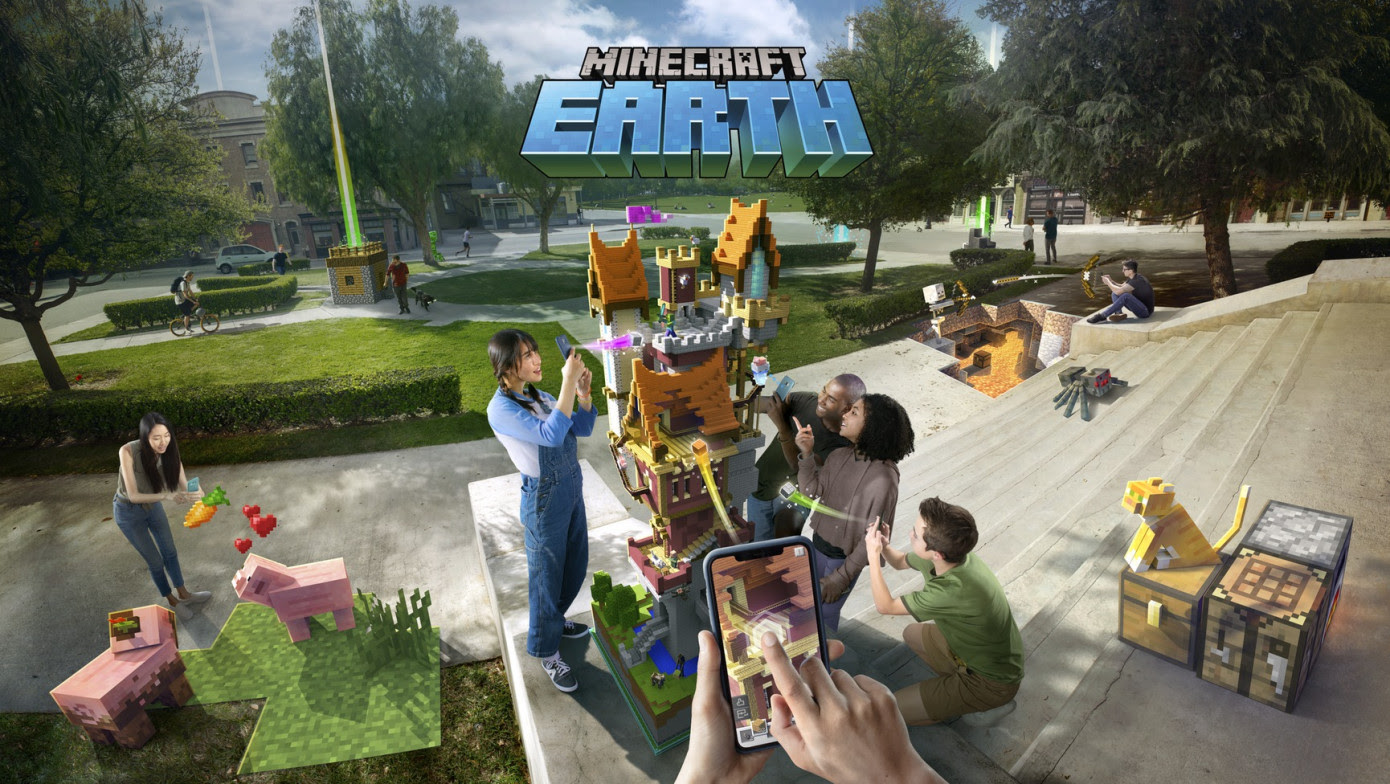 If you've been waiting to check out Minecraft Earth (Mojang's Pokémon GO-style augmented reality reimagining of its hugely popular game, Minecraft), good news: it's starting to roll out to some people now. The catch? It's only available to a slice-of-a-slice of the world, at first. After opening a registration system for its closed beta just a few days ago, the company says that it sent out the first batch of beta invites this afternoon. The beta is being rolled out on a region-by-region basis, with randomly picked players in Seattle and London getting access at first.
ISTE Works with NASA to Ignite Passion for STEM on 50th Anniversary of Moon Landing (AV Network) 
The International Society for Technology in Education (ISTE) is honoring the 50th anniversary of the moon landing by highlighting free NASA resources to educators to ignite interest in STEM. For nearly a decade, ISTE has collaborated with NASA's Magnetospheric Multiscale Mission; it provides educators with resources to engage students in ISTE Standards-ready research and engineering-design activities that seamlessly connect them to scientific study with real-world significance. 
Cybersecurity
Cybersecurity Workers Shouldn't Need College Degrees, DeVos Says (Bloomberg) 
Cybersecurity jobs should be open to people with nontraditional educations, including those without a four-year college degree, Secretary of Education Betsy DeVos said at a government cybersecurity training program graduation. "Every student in the United States needs the freedom to pursue their own education in ways and in places that work for them," DeVos said July 15 in prepared remarks for a ceremony at the Federal Cybersecurity Reskilling Academy, which trains federal employees in data security skills.
UA Researchers Awarded $4.6M Grant For Cybersecurity Progam (Arkansas Business) 
A multi-disciplinary team of researchers at the University of Arkansas has been awarded a five-year, $4.63 million National Science Foundation grant to recruit, educate and train cybersecurity professionals. There is a national shortage of skilled cybersecurity professionals. According to a news release, the "Cyber-Centric Multidisciplinary Security Workforce Development" program will provide the knowledge and tools necessary to protect network and computer systems in three industries: cybersecurity, transportation security and critical infrastructure security, including the electrical power grid. 
K-12 Education
How this program turns ordinary teens into tech superheroes (Fast Company) 

In 2016, Ananya Chadha was just a regular 14-year-old girl struggling to fit in at her high school in Toronto. She often had sci-fi-inspired fantasies about building futuristic technologies like jet-pack shoes, going so far as to look into where she could buy parts. Then one day two brothers, Navid and Nadeem Nathoo, came to her school and described a new type of educational program they started called The Knowledge Society, or TKS. "They talked about essentially creating the next Elon Musk," recalls Chadha, now 18 years old. "When they talked about taking crazy ideas and unconventional paths and making it real, I was like 'Wow, I need this.'"
Foundation works to advance STEM education among rural students (CTE Mag) 
The Hypertherm Owners' Philanthropic Endeavors (HOPE) Foundation, a public 501(c)(3) organization, is partnering with the Institute of American Apprenticeships at Vermont HITEC on a pilot program to teach software development to high school juniors and seniors. The program, funded with a grant from Lockheed Martin, provides an opportunity for students to learn about software development from a team of dedicated instructors and teaching assistants. It is anchored by two college-level courses scheduled for the 2019-20 school year.