In today's STEMdaily, everything you need to know about the new Raspberry Pi 4 Model B, senators introduce bill to expand GI benefits for veterans in STEM fields, how pre-school teachers leverage curiosity in early STEM exploration, how a Mississippi State program is diversifying computer science in the state, and the tech industry urges the Supreme Court to extend anti-discrimination protections for LGBTQ+ people.
Click here for the full 7/3 STEMdaily.
Raspberry Pi
What is the Raspberry Pi 4? Everything you need to know about the tiny, low-cost computer (ZDNET) 

The Raspberry Pi 4 Model B is the latest version of the low-cost Raspberry Pi computer. The Pi isn't like your typical device; in its cheapest form it doesn't have a case, and is simply a credit-card sized electronic board — of the type you might find inside a PC or laptop, but much smaller. It costs as little as $35, although you might want to choose the $55 version with its 4GB of RAM for its better all-round performance. Amateur tech enthusiasts use Pi boards as media centers, file servers, retro games consoles, routers, and network-level ad-blockers, for starters. 
Government
Military roundup: Senators introduce bill to broaden GI benefits for STEMfields (Tampa Bay Business Journal) 
U.S. Sen. Marco Rubio (R-FL) is one of four federal legislators that has introduced a bill aimed to help veterans take advantage of scholarships provided to study STEM. The bill, the Veterans Stem Scholarship Act, is co-sponsored by U.S. Sens. John Cornyn (R-TX), Joe Manchin (D-WV) and Kyrsten Sinema (D-AZ). The bill reduces the credit hour requirement for the Edith Nourse Rogers STEM Scholarship, created by the Harry W. Colmery Veterans Educational Assistance Act of 2017, giving an additional nine months of GI bill eligibility or $30,000 in benefits to student veterans earning a STEMdegree.
NASA picks a dozen science and tech projects to bring to the surface of the Moon (TechCrunch)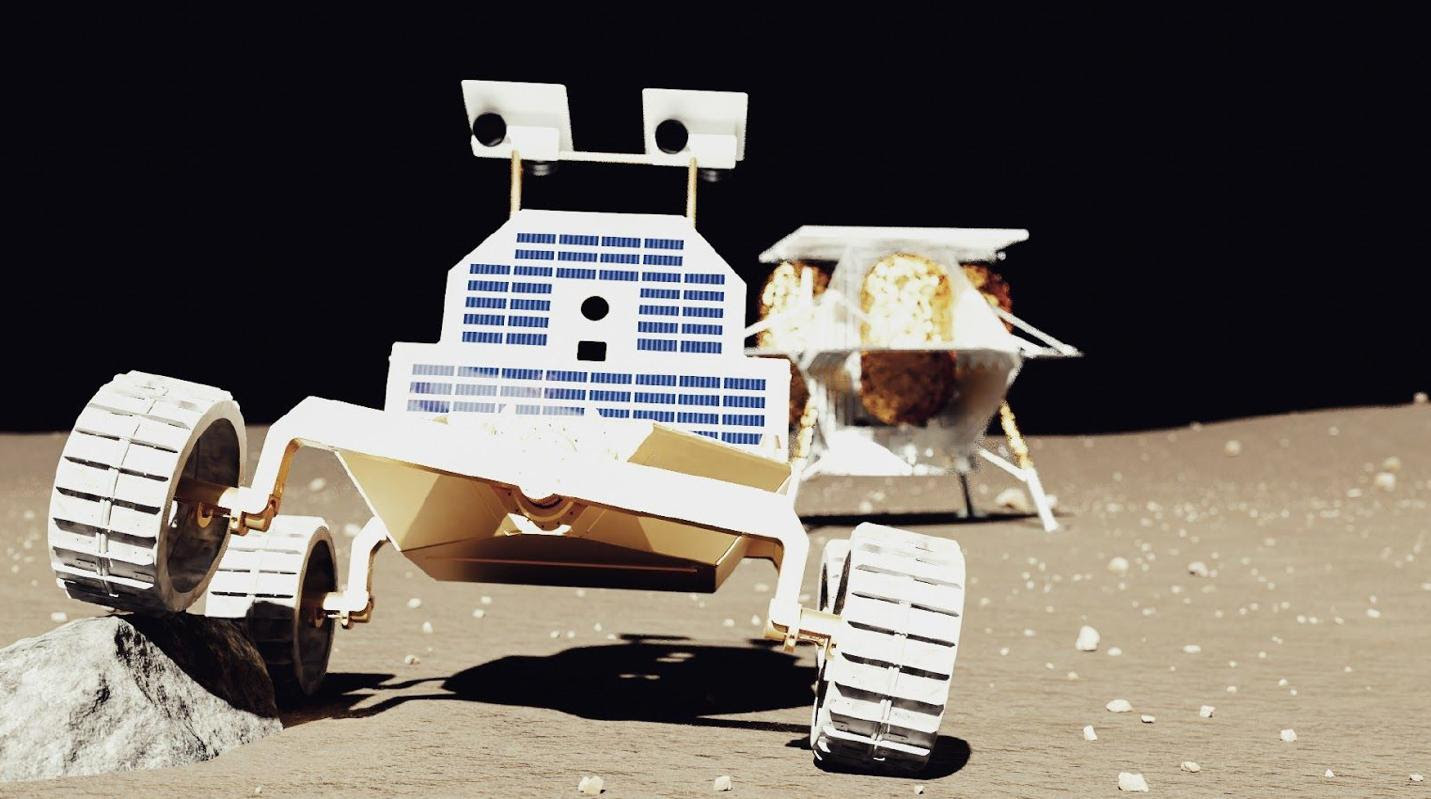 With the Artemis mission scheduled to put boots on lunar regolith as soon as 2024, NASA has a lot of launching to do – and you can be sure none of those launches will go to waste. The agency just announced 12 new science and technology projects to send to the Moon's surface, including a new rover. The 12 projects are being sent up as part of the Commercial Lunar Payload Services program, which is – as NASA Administrator Jim Bridenstine has emphasized strongly – part of an intentional increase in reliance on private companies. 
How to program greater diversity among Mississippi's computer science grads (Hechinger Report) 
Makenzie, Mariah and Makayla are triplets who, by the age of 13, have created websites, programmed a handheld Raspberry Pi computer and given orders to a small, white robot called Sphero. The three black girls from Columbus, Mississippi are part of a Mississippi State University program called Bulldog Bytes – an initiative that aims to give girls and teachers hands-on experience with computer science in a state where, according to one measure, just 18 percent of public high schools teach the subject.
Tech industry urges Supreme Court to extend anti-discrimination protections to LGBTQ people (GeekWire) 

Microsoft, Amazon, Expedia, and other tech giants have joined a coalition of more than 200 companies pushing the U.S. Supreme Court to protect LGBTQ people from discrimination. Next term, the court will rule on three cases concerning whether federal anti-discrimination laws apply to sexual orientation and gender identity. Nearly every big tech company in America signed a friend-of-the-court brief arguing that laws prohibiting discrimination on the basis of sex should apply to sexual and gender identity. 
K-12 Education
New Grant Program Offers Free Robotics Gear for Schools (T.H.E. Journal) 
UBTECH Education wants to bring its UKIT solution to more classrooms across the U.S. The company is launching an Early Innovator Grant program to help school systems gain access to free robotic kits, curriculum and professional development focused on bringing STEM education into the classroom. The UKIT immerses students in hands-on learning by merging robotics construction with engineering, math, language arts and physical and life sciences. The solution is aligned with the Next Generation Science Standards.
How Preschool Teachers Leverage Student Curiosity into Early STEMExploration (Mind/Shift)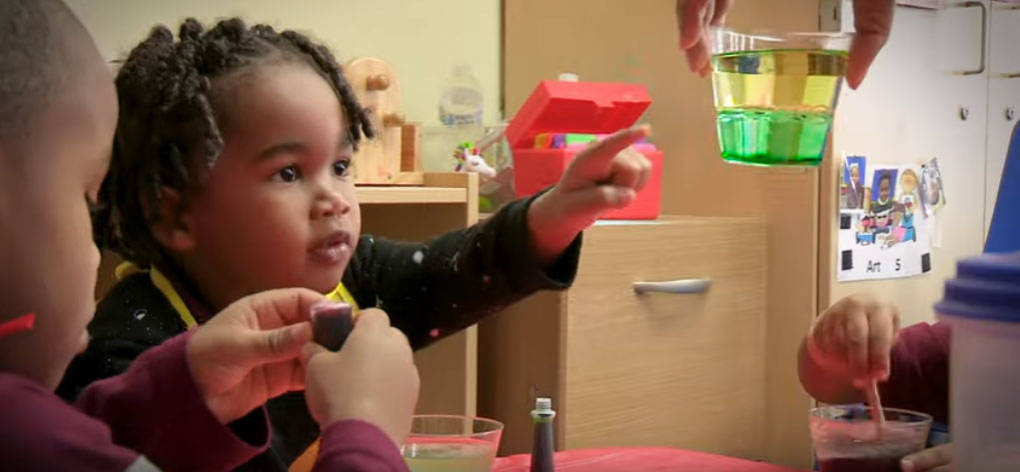 Preschool kids are full of curiosity so it's the perfect time to introduce them to STEM concepts. At Educare New Orleans preschool teachers have been trained to teach STEM ideas through play. They set up play centers that explore concepts like building and states of matter. At first many of the adults thought the material would go over kids' heads, but they've been excited that when done in a play-based, age appropriate way that includes lots of hands-on discovery, the kids love it.
Baltimore should model vocational education on Green Street Academy (Baltimore Sun) 
At a recent audit and a separate consultant report have demonstrated that the Baltimore City Public School System is failing students with its vocational program offerings and paths to solid, family-sustaining employment. "We're giving kids in certain high schools certificates that do not enable them to earn a family-sustaining wage," schools CEO Sonja Santileses said at a heated school board meeting, clearly frustrated. Meanwhile, at typically higher-performing high schools with entrance criteria, more potentially lucrative career track programs are offered, and students ultimately earn more. 
Your Chobani yogurt may taste even better now that it's fair-trade (Fast Company) 

Soon you'll be able to put a dollop of fair trade yogurt over your sliced fair trade bananas. The ethically minded leaders of Greek yogurt company Chobani have teamed up with Fair Trade USA, a nonprofit group in Oakland, Calif., to promote dairy farmers who are doing the right thing. The companies are creating a label that will let customers know that the milk product they are buying originated on a farm that treats its workers and cows humanely. The program, called Milk Matters, will offer relief to struggling dairy farmers in the U.S.