In today's STEMdaily, College Board finds that the number of women and students of color taking AP Computer Science Principles has more than doubled since its launch 3 years ago, Grit Daily profiles 5 video games that teach STEM skills, Zane State receives NSF grant to improve math gateway courses for STEM projects, the University of Scranton kicks off new STEM Honors Program, and Illinois Tech begins one of the first under-grad degrees in AI.
Click here for the full 8/21 STEMdaily.
Diversity in STEM
Number of Female Students, Students of Color Tackling Computer Science AP on the Rise (T.H.E. Journal) 
The College Board has released some preliminary data on the Advanced Placement Computer Science Principles assessment for 2019. Three years after the launch of the course and its exam, according to the nonprofit, participation has more than doubled. Over the same period, the number of female students and students of color tackling AP CSP also more than doubled. The total number of students who took the AP CSP exam in 2019 was 96,105.
Seattle awards $320,000 to non-profits working to improve technology access (GeekWire) 
The City of Seattle will donate $320,000 in cash, labor, software, and hardware to expand technology access in marginalized communities. The funds and resources are the latest investment from the city's Technology Matching Fund, an annual grant program designed to improve digital literacy. "We want to do our part to level the technology learning field and give all Seattle residents the educational opportunities afforded to them despite access or income level," said Seattle's Chief Technology Officer Saad Bashir.
America's Top STEM Schools For Women (Forbes) 

The pipeline for recruiting more women into STEM fields is rooted in hands-on experience at the collegiate level. According to NSF, the total percentage of freshmen planning to major in science and engineering fields increased from about 8% in 2010 to about 45% in 2016. However, the percentage of women earning degrees in these fields has either remained basically stagnant or has declined; for instance, the percentage of women earning bachelor's degrees in engineering went from 18.4% in 2010 to 20.1% in 2015… 
K-12 Education
Lewisville math teacher uses software to make learning a visual process (Dallas Business Journal) 
Leigh Ann Mitchell, a high school math teacher at Lewisville High School – Killough, makes learning a visual process using Desmos, a free graphing calculator application. She utilizes Desmos and 3D printing when applicable to engage her students with what they're learning. Several of her students said they had long struggled with math classes, until they had her as a teacher.
5 Video Games Brands That Teach STEM Skills (Grit Daily)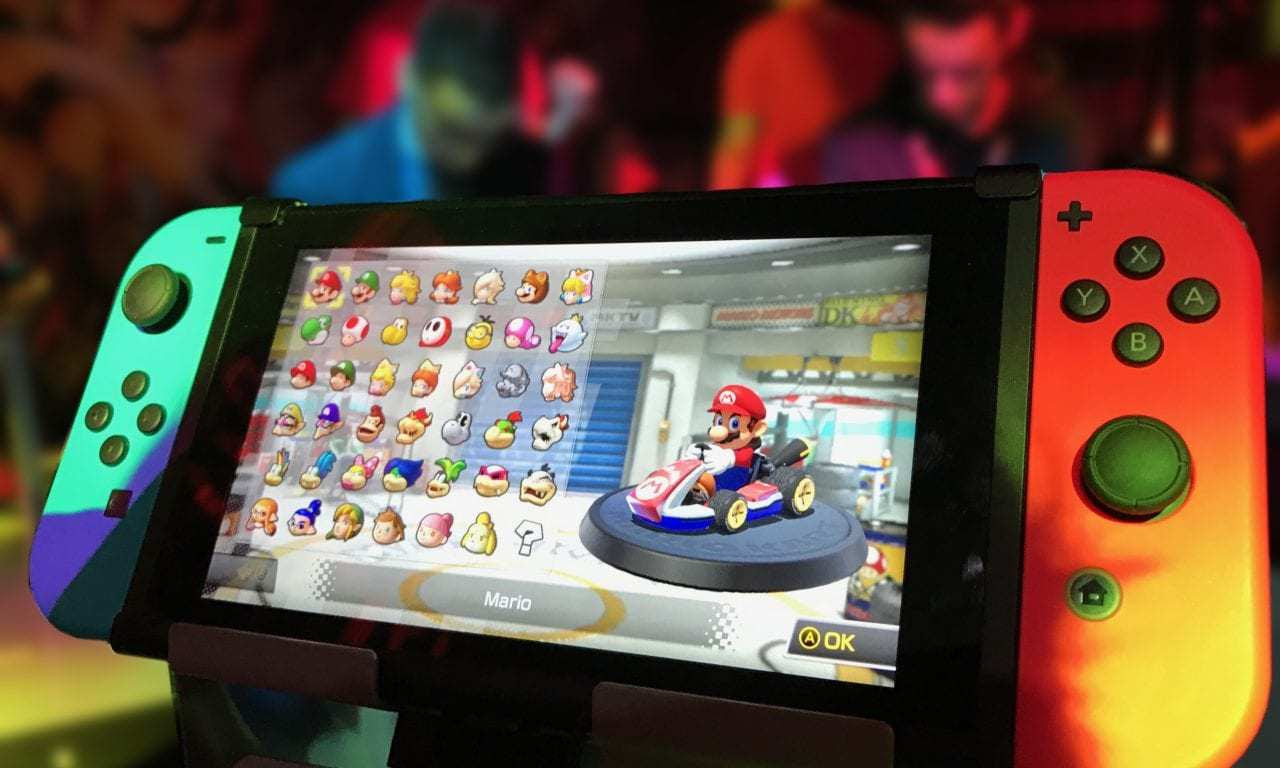 Let's face it, video games are not going anywhere. But instead of turning away from them, many educators have come to embrace games as another tool they can deploy to engage students and create learning opportunities. The games teachers have typically used in school, though, are increasingly being shunned by students who see through the disguise – these "edu-games" are boring and tend to not have the same quality standards as more commercially available releases.
STEM Mobile van at Boys and Girls Clubs (KMTV Omaha) 
Getting ahead in school may get a little easier for many Omaha kids this year, thanks to a special van. Police and cheerleaders helped bring attention to the arrival of the STEM-Mobile. It's a van that will eventually be full of materials like a 3-D Printer, drone, and tablets needed for STEM activities at area Boys and Girls Clubs. A grant from the Boys and Girls Club of America and Baxter Toyota made the STEM mobile possible. 
Higher Education
NSF awards Zane State over $240,000 for STEM technicians (Y-City News)
Zane State College recently received a grant from NSF totaling over $240,000 that is dedicated to math gateway courses for STEM projects. In the grant abstract from the NSF, it explains that math courses at Zane State present a particular challenge for students in the engineering technology and environmental technology programs. The grant aims to improve students success in gateway math courses in order to support students through completing their degrees, as well as securing well-paying technician jobs upon graduation.
University of Scranton Kicks Off New STEM Honors Program (WNEP)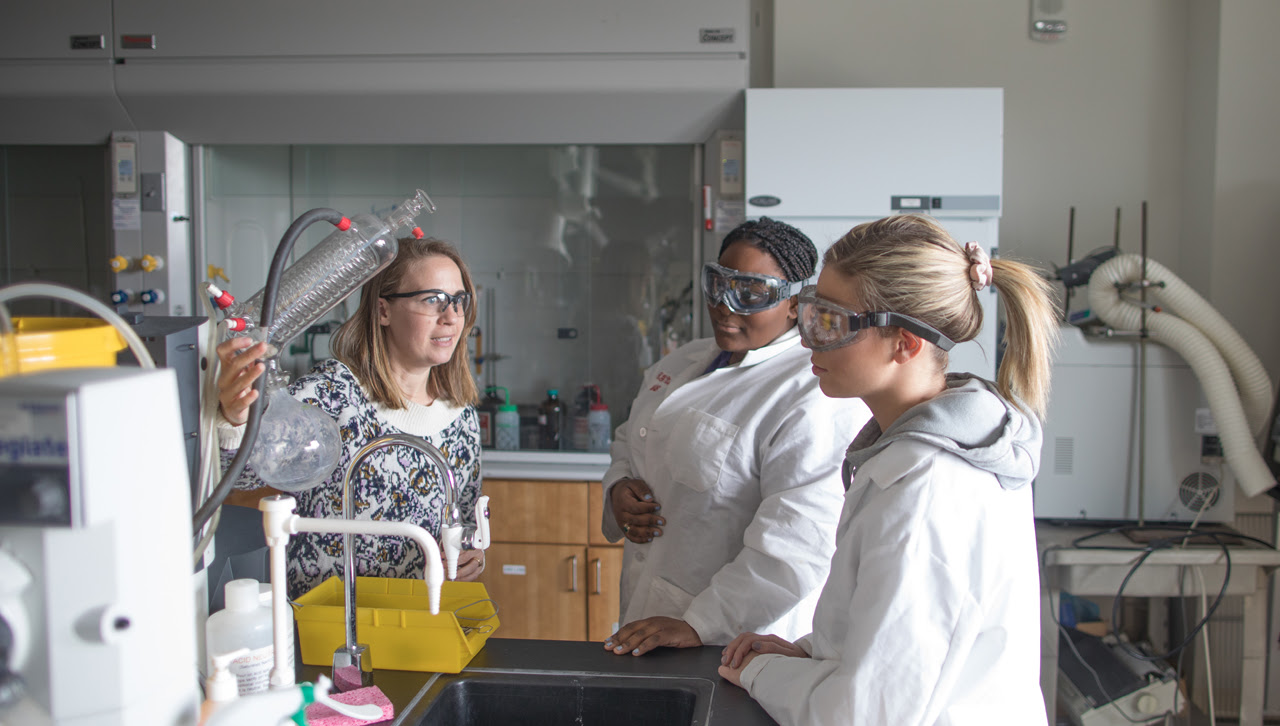 Some new college freshmen are kicking off their higher education in an unusual way. Before the University of Scranton students move into their dorms this weekend, they're spending some time in the woods. About a dozen incoming University of Scranton freshmen are a long way from campus. This week, they're trading Scranton's Hill Section for Lacawac Sanctuary along Lake Wallenpaupack. They are members of the university's new STEM honors program.
UC Davis launching new center to research cannabis (Sacramento Business Journal) 
University of California Davis has teamed up with a pharmaceutical company to research cannabis. It also plans to launch a cannabis and hemp research center. The university announced the partnership with Biopharmaceutical Research Co. earlier this week. BRC, which is based in Castroville, is registered with the U.S. Drug Enforcement Administration and has federal approval to conduct this kind of research. Doing scientific research on cannabis involves wading through a complicated regulatory process.
Illinois Tech launches one of the first undergrad degrees in AI (Chicago Business Journal) 
Students at the Illinois Institute of Technology will soon be able to pursue a degree in artificial intelligence, making the school one of the first in the country to offer a degree solely focused on AI. Illinois Tech announced Thursday that students will be able to earn a Bachelor of Science in Artificial Intelligence starting this fall. Illinois Tech is the first university in the Midwest to offer an undergrad degree in AI, the school said.