In today's STEMdaily, College Board drops plans for an 'Adversity Score' for SAT test-takers, a federal law expands scholarships for veterans studying STEM, CU Boulder opens new Aerospace Engineering Sciences Building, Bentley University scores $1.4M NSF grant to combine STEM and Business learning, and Discovery Education and the Arconic Foundation to host the Manufacture Your Future Self Virtual Field Trip on MFG Day on October 4th.
Click here for the full 8/29 STEMdaily.
Diversity in STEM
College Board Drops Its 'Adversity Score' For Each Student After Backlash (NPR) 
The College Board is dropping its plan to give SAT-takers a single score that captures a student's economic hardship. The change comes after blowback from university officials and parents of those taking the college admissions exam. Announced in May, the "adversity score" was intended to assess the kind of neighborhood the student came from, including factors such as the portion of students receiving free or reduced lunch, the level of crime and average educational attainment. The pushback was swift.
Marvin Doyley selected for first cohort of national STEM leadership program (Rochester University) 

When Marvin Doyley attends a major conference of electrical engineers in England this fall, he will be one of nearly 5,000 delegates. "But there won't be many who look like me," says the UR professor of electrical and computer engineering. He estimates only about 10 of the participants at the IEEE conference will be black. Doyley is embarking on a mission to help address the glaring underrepresentation of minorities and women in STEM fields. He is one of 20 faculty members nationwide who have been selected for the first cohort of the IAspire Leadership Academy, aimed at helping STEM faculty from underrepresented backgrounds ascend to leadership roles at colleges and universities.
University of Iowa Femineers combine art and technology for young women (Daily Iowan) 
A growing teacher-training program at the University of Iowa is aimed at increasing the number of engineering degrees awarded to women in the state of Iowa by providing middle and high school-aged girls access to opportunities in STEM. The UI Femineers program trains teachers for opportunities designed to expose young women to STEM. The Femineers program was developed at Cal Poly in 2013, and the UI program is the first Femineers affiliate located outside of California. 
Higher Education
Small changes, big gains: Low-cost techniques dramatically boost learning in STEM classes (Science Daily) 
Low-cost, active teaching techniques — particularly group work and worksheets — substantially improve learning in university science classes, according to a new study involving 3,700 University of British Columbia (UBC) biology students. "Many university STEM classes continue to rely on conventional lectures, despite substantial research that suggests active teaching techniques like peer instruction and group discussion are more effective," said UBC researcher Patricia Schulte, senior author of the study, published this week in PLOS ONE.
Federal law expands scholarship for veterans studying STEM fields (Austin Statesman) 
U.S. Sen. John Cornyn visited the University of Texas on Tuesday to meet with student veterans and tout a recently expanded federal scholarship that he says will help more veterans enter STEM fields. "What we wanted to do was emphasize here, particularly in Austin where companies like Dell are looking for talent, that veterans are a great investment," Cornyn said at a roundtable discussion with students, business leaders and university administrators.
CU Boulder officials gather for grand opening of aerospace building (Daily Camera)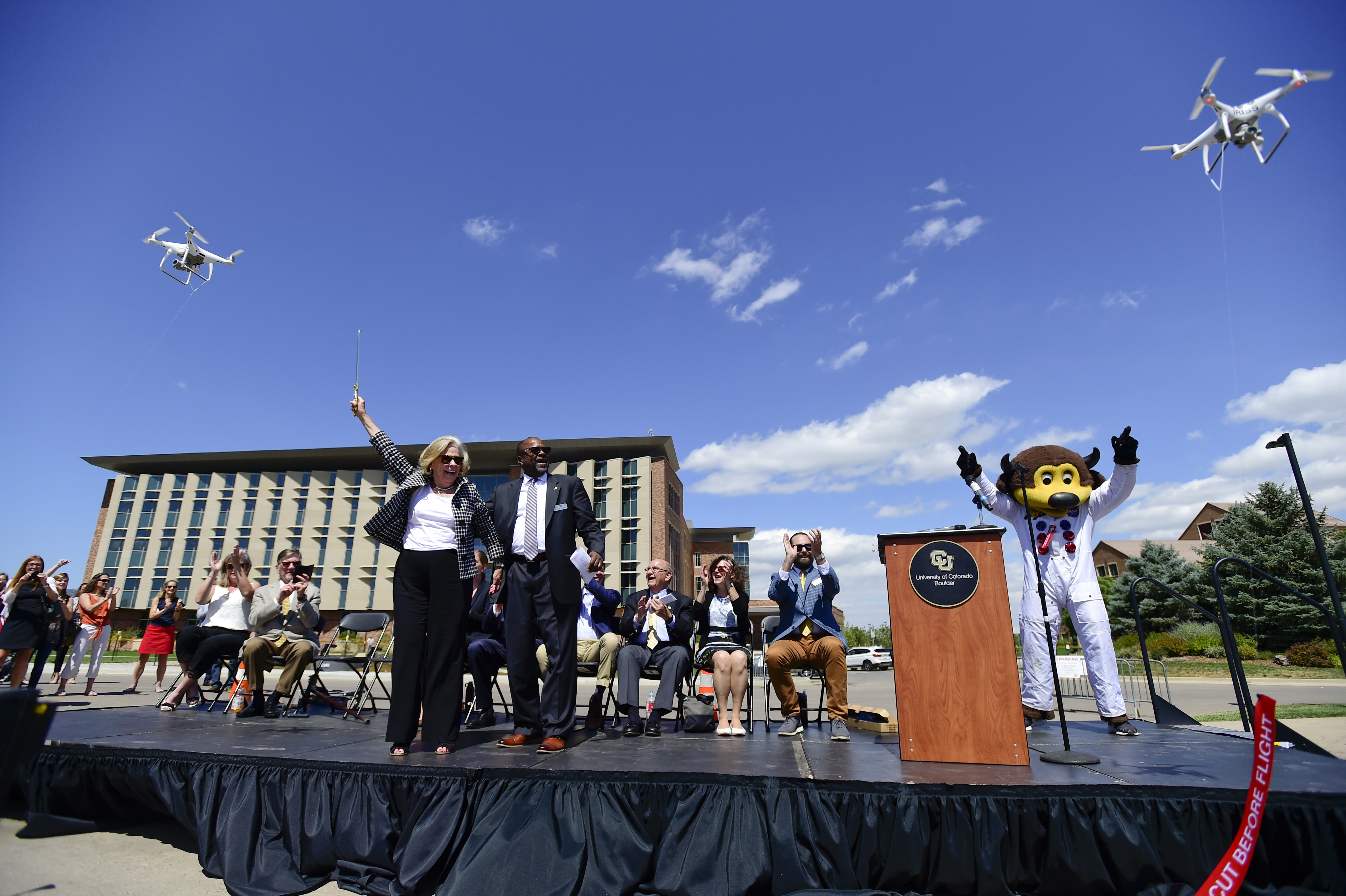 Two white drones lifted from the ground, their engines whirring and whizzing. They each lifted one end of a red ribbon in front of University of Colorado Boulder donor Ann Smead, for whom the Ann and H.J. Smead Aerospace Engineering Sciences Department is named. She reached out with an oversized pair of scissors and made the cut. The hundreds gathered on a lawn along Discovery Drive, in front of the new Aerospace Engineering Sciences Building, cheered. CU Boulder pulled out all the stops for the opening of the 178,294-square feet building that, starting Monday, houses 49 faculty and nearly 1,400 students.
NSF Awards $1.4 Million to Combine STEM and Business Learning (Bentley University) 
Ask Dave Szymanski to describe sustainability, and he'll tell you it's a "super wicked problem" facing our global economy. But the Associate Professor of Geology isn't just using geographically appropriate slang. In the realm of applied science and public policy, "wicked" is used to describe an issue so complex, there is no simple solution – or even a single way of defining the problem. While others might be daunted by the prospect of solving the seemingly unsolvable, Szymanski, together with Dean of Arts and Sciences Rick Oches and Associate Dean of Business Otgo Erhemjamts, thinks Bentley has found an ideal framework to study and teach sustainability: A new curriculum that combines STEM with business education to help tomorrow's business leaders think about sustainability today. 
K-12 Education
Changing culture through interdisciplinary STEM learning (eSchool News) 
As content-driven curricula are rapidly giving way to programming aimed at developing core competencies, educators are incorporating standards – such as those developed by ISTE-to reframe their programs to emphasize digital citizenship, innovative design, computational thinking and global connectedness to prepare students for careers that do not yet exist. However, the process of implementing deep change may take three to five years, because it impacts the way schools do business, as well as fundamental school culture.
Calvin Mackle (STEM NOLA): How To Develop A High Functioning STEMCommunity (Forbes) 
I believe in creating high-functioning communities that are free of the mandate to produce. The idea being that if a community is high-functioning, they will be productive. The reality is that there are many communities that produce without being high-functioning, and once you start off on the wrong footing, the whole situation just goes from bad to worse. STEM education is about doing. It's not about knowing. A scientist can tell you what is and what is not, engineers create that which never existed before, based on that same science.
Manufacture Your Future Self Virtual Field Trip (Discovery Education) 

Celebrate MFG Day with a tour of Arconic in Alcoa, Tennessee! Students will learn about the exciting ways robotics and digital technology impact the skills needed to succeed in Advanced Manufacturing. Real-life professionals will share how they've succeeded in the industry and challenge students to set goals and explore career options to prepare them for the futures they envision. The Manufacture Your Future Self Virtual Field Trip takes place on MFG Day, October 4th at 1PM EDT.