In today's STEMdaily, the U.S. Department of Education announces $123M in new grant funds to support STEM and computer science education, Samsung launches the 10th year of the Samsung Solve for Tomorrow Contest in Capitol Hill event, Kendrick Castillo Memorial FIRST Robotics Tournament honors the school shooting victim, and the University of Kansas plans to cut its STEM Teaching Center and UKanTeach program because of state budget cuts.
Click here for the full 9/30 STEMdaily.
Government
Ed Dept awards $123M in grants promoting STEM innovation (Education Dive)
The U.S. Secretary of Education Betsy DeVos on Friday announced $123 million in new grant funds distributed to 41 school districts, nonprofits and state educational agencies. Of the grant money, $30 million was awarded to eight districts, organizations or state agencies in rural areas, while over $78 million was distributed to nearly 30 grantees to fund STEM projects and education. Out of the latter, an overwhelming majority also included a specific focus on computer science.
New Fermi Explorers program receives funding to strengthen undergraduate diversity in STEM (Fermilab)
Fermilab has received funding from the Department of Energy Office of Workforce Development for Teachers and Scientists for a new year-long program to increase the diversity of undergraduate students applying to its Community College Internship and Science Undergraduate Laboratory Internship, and more broadly to internships in STEM fields. The Fermi Explorers program starts up this fall. Fermilab staff will work with promising college-level students in demographic groups underrepresented in STEM who, with training and professional development, would be good future candidates for internships supported by the DOE WDTS Office. 
K-12 Education
Samsung Solve for Tomorrow STEM Contest's 10th Year Launches from Capitol Hill (Samsung)

Student scientists joined U.S. lawmakers on Capitol Hill to kick off the Samsung Solve for Tomorrow contest's 10th year, calling on 6th to 12th graders in public schools to solve a pressing problem in their community using STEM. Celebrating a decade of student-led progress in STEM, past contest winners, future contestants and their inspiring teachers mingled with members of the U.S. House and Senate from both parties, as well as the top White House official for technology, Michael Kratsios, at Samsung Electronics America's Washington D.C. headquarters.
$3.1 million in science and technology upgrades at Evansville High School clearly visible (Wisconsin State Journal)
The $3.1 million upgrade to science, technology, engineering, art and math education at Evansville High School is clearly visible. That's because windows were installed where unnecessary lockers once stood, so that students walking by can see into the classrooms. In addition, windows were installed in walls between adjoining classrooms so students can see through two rooms all the way to the manufacturing lab.
Kendrick Castillo Memorial Tournament honors STEM shooting hero (KDVR)

School gymnasiums are typically filled with the cacophony of competition, and Saturday was no different at Denver's East High School. But, it wasn't athletes trying to win the day. "We're running these large robots in a field to complete certain tasks," said Katie Butler of first robotics competition team 4418, also known as Team IMPULSE. "We're more than just a team. We're focused on helping each person learn and grow." With growing comes pain, something this team knows all too well. Team IMPULSE is from STEM School Highlands Ranch. Kendrick Castillo was their teammate. Today's tournament is named in his honor. 
Higher Education
Why KU's Plan To Cut Its STEM Teaching Center Has Students And Alumni Upset (HPPR)
Faculty, students and alumni are pleading with the University of Kansas not to ax a teacher-training center slated to become the next victim of major budget cuts – or at least to extend its life a few more semesters. KU announced earlier this month that the Center for STEM Learning will close in June. Students say they were blindsided, and that KU's promise to create a more cost-effective path for math and science teachers doesn't satisfy them. For at least the past few years, Kansas middle and high schools have come up dozens of teachers short for math and science classrooms. 
WV tech leaders to push for more growth in cybersecurity industry (WV News)
After holding a successful meeting discussing the growth potential of cybersecurity in the Mountain State last month, West Virginia's technology leaders are planning ways to increase exposure of cyber career fields to the state's students and young professionals. The meeting, held by TechConnect WV, spurred the idea to get the word out about the abundance of cybersecurity jobs, and just how important the field is to both the state and the nation as a whole, according to Anne Barth, TechConnect WV executive director.
Toomey explores workforce training issues during tour of NEPA school (The Citizen's Voice)
U.S. Sen. Pat Toomey hopes schools such as the Susquehanna County Career and Technology Center could solve challenges for both employers and the upcoming workforce. "The single biggest challenge that Pennsylvania employers face is finding skilled workers," Toomey, R-Pa., said. "One of the biggest problems for a lot of young people is graduating from college with a mountain of debt and not necessarily having the optimal skill set for the jobs out there."
Fabricators, manufacturers, educators weigh in with solutions for skills gap (The Fabricator)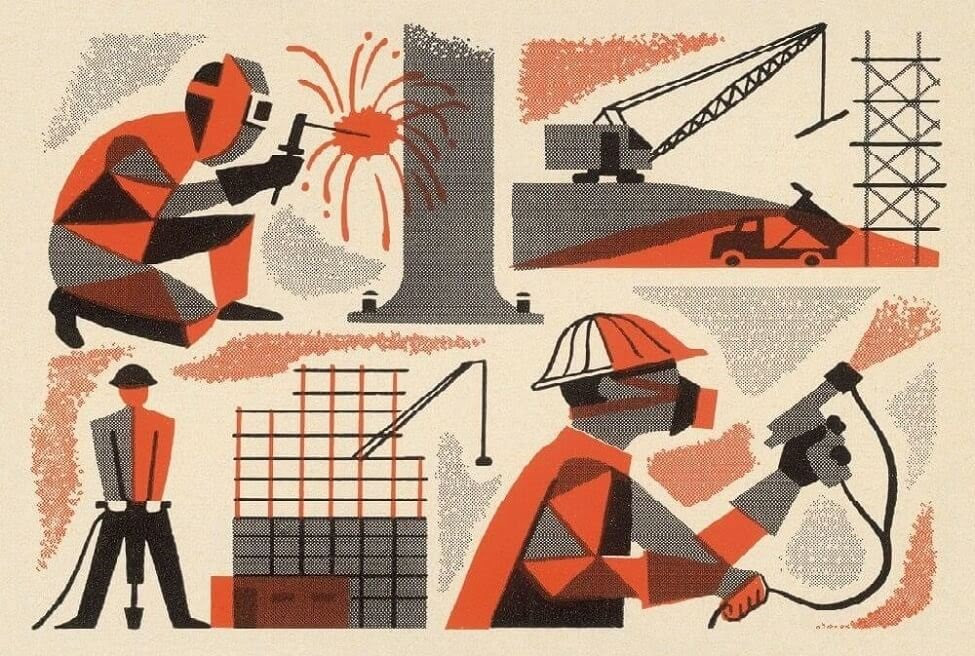 The battle to solve manufacturing's mounting skills gap rages on. One solution? Better transparency in collaboration between companies and educators. Fabricators and Manufacturers Association (FMA) recently held a small forum at its Elgin, Ill., headquarters, featuring various Chicago-area fabrication/manufacturing business leaders and representatives from surrounding high schools, colleges, and trade schools. The point of the forum was straight forward: Address what all parties involved need to do to better prepare the industry's future workforce.