In today's STEMdaily, Deloitte collaborates with The Ella Project on comic book series for Girls in STEM, McDonald's and Discovery Ed partner on #MINDBLOWN STEM Happy Meal Toys, a National Skills Coalition poll finds 93% of likely voters support investment in skills and technical training, and Kareem Abdul-Jabbar is auctioning off his memorabilia to support STEM learning opportunities.
Click here to view the full 2/28 STEMdaily.
Diversity in STEM
Deloitte partners with The Ella Project for STEM comic book series (Accounting Today)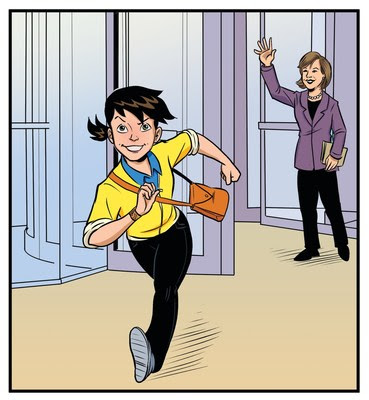 Big Four firm Deloitte has announced a collaboration with girls education advocacy group The Ella Project on a comic book series focused on encouraging more young people to consider STEM-centered careers. The comic book series features protagonist Ella the Engineer solving various problems using her STEM skill set with the help of various Deloitte leaders, including Deloitte Consulting chairman and CEO Janet Foutty and chief innovation officer Nishita Henry. The series will feature four comic books and a graphic novel, which will be distributed to schools and educational groups across the country.
Honoring Learners With Special Needs In STEM And Beyond (Forbes) 
Most 17-year-olds are excited to get their driver's licenses to gain a little freedom. For Armani Williams, driving is less a rite of passage than a passion. In 2017, he made his debut on the NASCAR circuit. Armani also has autism spectrum disorder (ASD). In an interview, Williams described his biggest challenges as communication and social interaction. Like many with autism, he says he struggled with sensory processing issues that were overwhelming at times.
Closing the Gap: Behind a Longtime Corporate STEM Funder's New Work on Women and Girls (Inside Philanthrophy) 
The IT company Cognizant has supported the development of the STEM workforce for years, most notably through its Making the Future program, which launched in 2011 and focuses on Maker culture and spaces—creative, hands-on learning environments where people experience and explore STEM equipment, processes, and making. While this program is still going strong, Cognizant wanted to be more proactive in addressing the looming talent shortage in tech-related fields, so it recently launched a foundation. It just hired a female executive director for the Cognizant U.S. Foundation, and one of its earliest grants aims to bolster female representation in STEM fields. 
STEM Toys
McDonald's Partners with Discovery on Mindblowing STEM Toys (QSR Magazine) 

Discovery has announced a new global collaboration with McDonald's under their brand extension Discovery #MINDBLOWN on an all-new Happy Meal program. The collaboration will debut Discovery #MINDBLOWN STEM robot toys. Additionally, the collaboration includes an integration into McDonald's McPlay and Happy Studio apps. This new collaboration is driven by Discovery's commitment to encourage creativity in kids and the development of science, technology, engineering and math skills. 
K-12 Education
No, Engineering Isn't Just About Job Creation (Education Week) 
When a group of 5th graders from John Murdy Elementary School in Garden Grove, Calif., started a fundraiser to help kids affected by the 2010 earthquake in Haiti, it wasn't because of what they learned in social studies class. It was because of what they learned through studying engineering. Their teacher, Camie Walker, unlocked the full potential of engineering as a subject that helps students understand the world around them, ask questions about how they can change and improve their world, and find solutions to those questions.
Society for Science & the Public awards $120K in STEM grants to 35 science teachers (Technical.ly DC) 
Washington, D.C.– based Society for Science & the Public has awarded $120,000 in grants to 35 middle and high school science teachers in 23 states across the country to support STEM research activities in their classrooms. Each teacher will receive a grant of up to $5,000, the organization said. The nonprofit offers one-time STEM Action and Research grants to educators who want to introduce new teaching methods for original STEM research projects.
Robotic Sets Bring STEM to Classrooms (T.H.E. Journal) 

Two STEM education companies are working together to market robotic kits with components, curriculum and professional development. Pitsco Education has added UBTECH Education products to its catalog of STEM offerings. UBTECH Education is a division of UBTECH Robotics dedicated to promoting STEM and computer science (STEM+C) education through interactive robotics. The partnership agreement covers UBTECH's UKIT solutions, including "Yanshee," a humanoid educational robot, and classroom sets with robotic components and curriculum that aligns with NGSS. 
STEM Jobs
Poll: Voters Support Funding for Skills Training (Inside HigherEd) 
A national survey of 1,000 likely voters in the 2020 general election found that 93 percent of respondents supported increasing investment in skills and technical training. ALG, a polling firm, conducted the survey for the National Skills Coalition, a nonprofit group that backs increased federal spending on short-term postsecondary training. Investment in skills training was the most popular of eight economic proposals included in the survey. 
Higher Education
You can now major in video game design at UT (Austin Business Journal)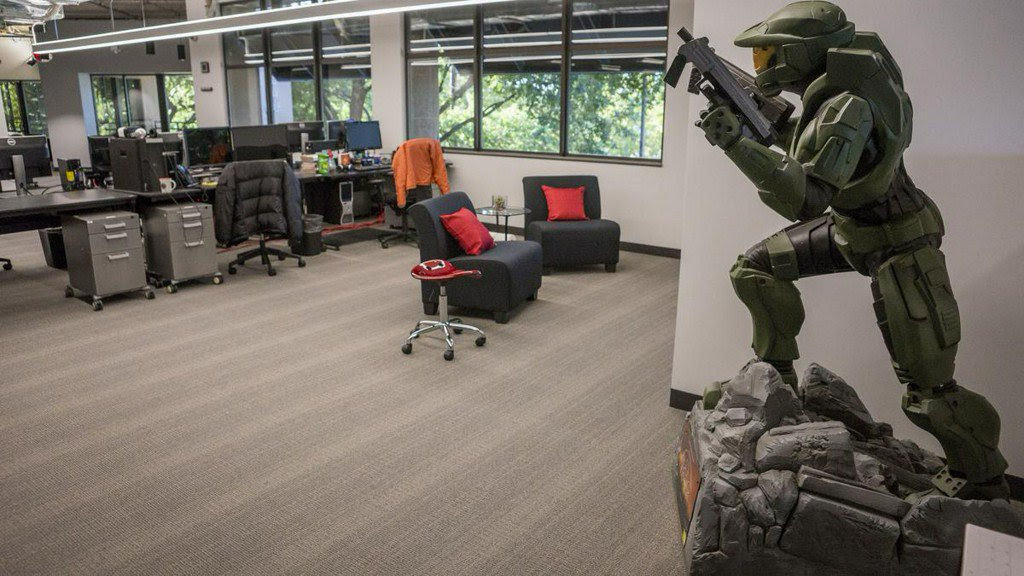 You can now learn how to develop video games at the University of Texas at Austin. According to KXAN News, the school announced this week it is launching a new undergraduate curriculum called the Game Development and Design Program. Texas has 20,000 video game jobs, second only to California in the U.S., and 10 percent growth is expected in the next eight years, according to UT. "Austin is obviously a lively place for game development," said Michael Baker, director of the program. 
Sports and STEM
Kareem Abdul-Jabbar Puts Basketball Memorabilia On Auction Block To Benefit STEM Education (CBS LA) 
Former Lakers superstar Kareem Abdul-Jabbar is auctioning off some of his signature artifacts from his NBA career for the kids. The basketball star's jerseys, NBA championship rings, and even his signature goggles are going on the auction block for his charity, the Skyhook Foundation, which helps kids learn more about STEM. "We do this by sending children from economically challenged schools to five days in the Angeles National Forest to experience the wonders of nature," he wrote in a blog post announcing the auction.