Today's top STEM stories include a report from California's top research universities which shows minority Ph.D. STEM students fare better in welcoming higher education institutions where clear expectations are set; a comparison of the many similarities between Trump & Obama's STEM strategies (and the slight differences); the Milwaukee Bucks, the city of Milwaukee, MENTOR & MPS form new mentoring partnership, CompTIA finds IT jobs decreased in December; and more on Women in STEM, Higher Education, Community Colleges, and Computer Science.
Diversity in STEM
Minority Ph.D. students in STEM fare better with clear expectations, acceptance (Cal – Berkeley)

Women and underrepresented minorities in STEM fields are more likely to advance professionally, publish more research and secure postdoctoral and faculty positions if their institutional culture is welcoming and sets clear expectations, according to a study of hundreds of Ph.D. students at four top-tier California research universities. "Our study strongly indicates that the onus should not fall on minority students to make changes to succeed in STEM settings…"
Meet the UNC first-year working with the Obamas to help Black women in STEM)
As a first-year at UNC, Maya Logan has already worked with the Obama Foundation, met the former president himself, and founded her own non-profit organization, The S.I.S. Movement, which aims to address the lack of Black female representation in STEM fields. Logan's passion for STEM began when she applied and was accepted to a rigorous science- and math-focused program at Dorman High School near her hometown of Spartanburg, S.C.

National Mentoring Month
Milwaukee Bucks, City of Milwaukee and Milwaukee Public Schools Launch MENTOR Greater Milwaukee (Bucks)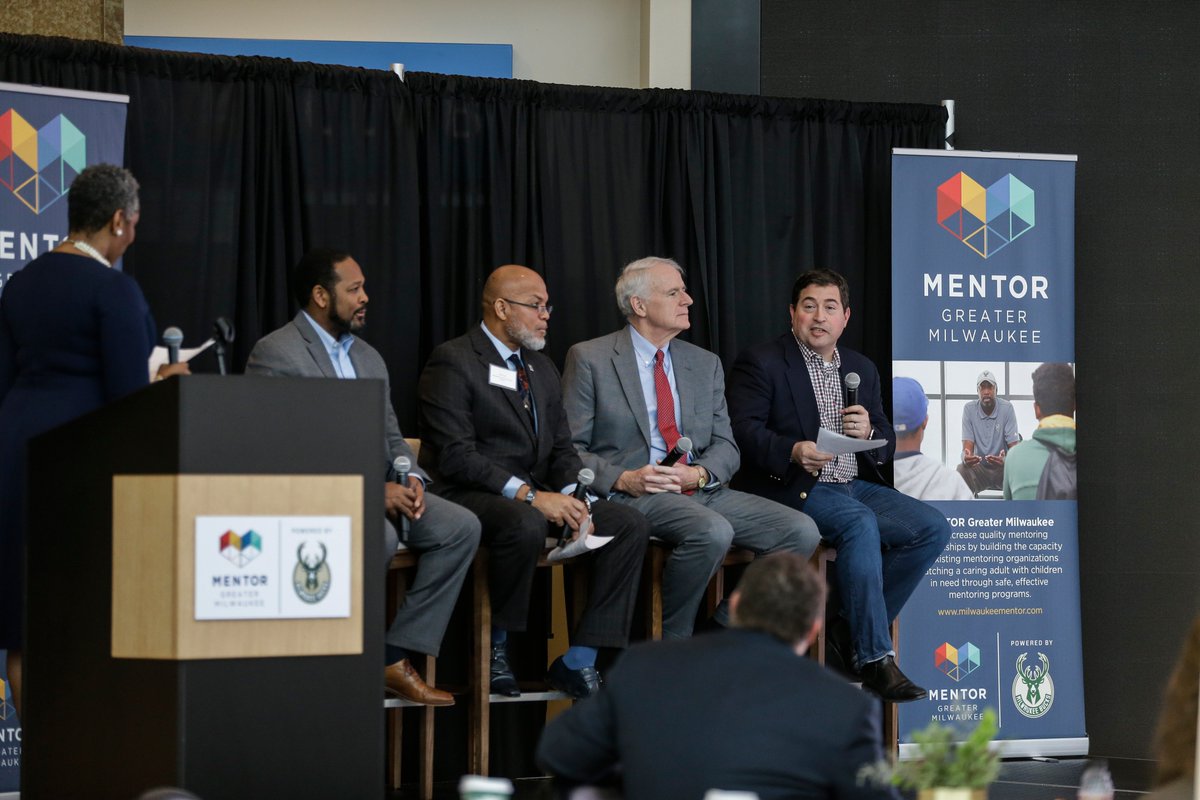 The Bucks, City of Milwaukee and Milwaukee Public Schools (MPS) have officially launched a first-of-its-kind partnership – MENTOR Greater Milwaukee – to provide support to mentor organizations and programs across the city and to help meet the demand for quality mentors in Milwaukee. MENTOR Greater Milwaukee (MGM) is the 25th affiliate of MENTOR: The National Mentoring Partnership.

Adriana Bankston: Making Mentoring Relationships Meaningful (Inside HigherEd)
Over the last couple of years, I have developed a passion for improving the research enterprise, largely through the nonprofit organization Future of Research. Much of that entails making sure that graduate students and postdocs are able to work in an environment that is safe, welcoming and positive. Mentoring grad students and postdocs is inherently complicated by the conflict between the training they require and the labor they provide.

Government
Trump vs. Obama: Presidential strides in STEM education (Education Dive)
The Trump administration formally released a report in December detailing the White House's five-year vision on boosting STEM education in the U.S. The administration's report follows in the footsteps of President Obama, whose administration announced an initial STEM strategy in 2009. "I was struck by the amazing similarity [between them]," Tracy Gray, managing director at the American Institutes for Research, told Education Dive. "But, as with any of these plans, the devil is in the details."

Higher Education
U-M engineering graduates no longer flocking to automakers (Detroit Free Press)

With the annual auto show opening in Detroit this month, what does it say that more University of Michigan engineering grads are now taking jobs with tech giants Amazon, Google and Microsoft than with General Motors, Ford and Chrysler? That's a question that Michigan economic leaders need to ponder. For if the state's economy remains strong and growing, Michigan clearly lags as a beacon for science and tech graduates. And Michigan's traditional automotive employers are no longer creating jobs here like they once did.

Cape Cod Community College receives $5M, its largest-ever donation (Boston Business Journal)
Cape Cod Community College has received a $5 million donation — its largest-ever gift — as part of its construction of a new science and engineering building. It comes from Maureen Wilkens, a longtime benefactor who, with her husband, Frank, a former investment manager, established the Wilkens Family Trust Scholarship in 2007, which provides annual scholarships of $4,000 each to 10 Cape Cod Community College students who are single parents.
Marquette University's cybersecurity program has an eye toward jobs of the future (Milwaukee Business Journal)
Marquette University officials say they have big plans for a new information assurance and cyber defense program, which has gained the attention of two federal agencies. The U.S. Department of Homeland Security and the U.S. National Security Agency cited the program, currently in its third year of availability on the campus, for offering a program that has an eye toward careers of the future.

STEM Jobs
Tech Hiring Cools in December (Wall Street Journal)

Employers across all industries in the U.S. shed 18,000 core information-technology jobs last month, amid broader employment gains for all occupations, CompTIA reports. The declines, which followed gains a month earlier, left total employment for core IT jobs in 2018 just below 5.2 million, up from roughly 5 million a year ago, the IT trade group said.

Most DC Tech Workers Would Quit For A Job At Amazon (Business Facilities)
Nearly three-fourths of information technology (IT) workers in the Washington, DC area would consider leaving their employer to work at Amazon HQ2, according to new research from Eagle Hill Consulting. About half of all workers (51 percent) say they would consider leaving their current job to work for Amazon, with the percentage even higher for Millennials (60 percent).

Ohio
Way to go, Ohio! State adopts computer science standards and curriculum (Code.org)

On Dec. 11, the Ohio Board of Education took a huge step forward by adopting K-12 computer science standards and model curriculum — the first ever for the state! "We know there are half a dozen states that passed similar legislation, and there is a deficiency in this skill set among K-12 students, especially in Ohio," said Ohio Rep. Rick Carfagna, a sponsor of the bill, in an interview with Education Week.