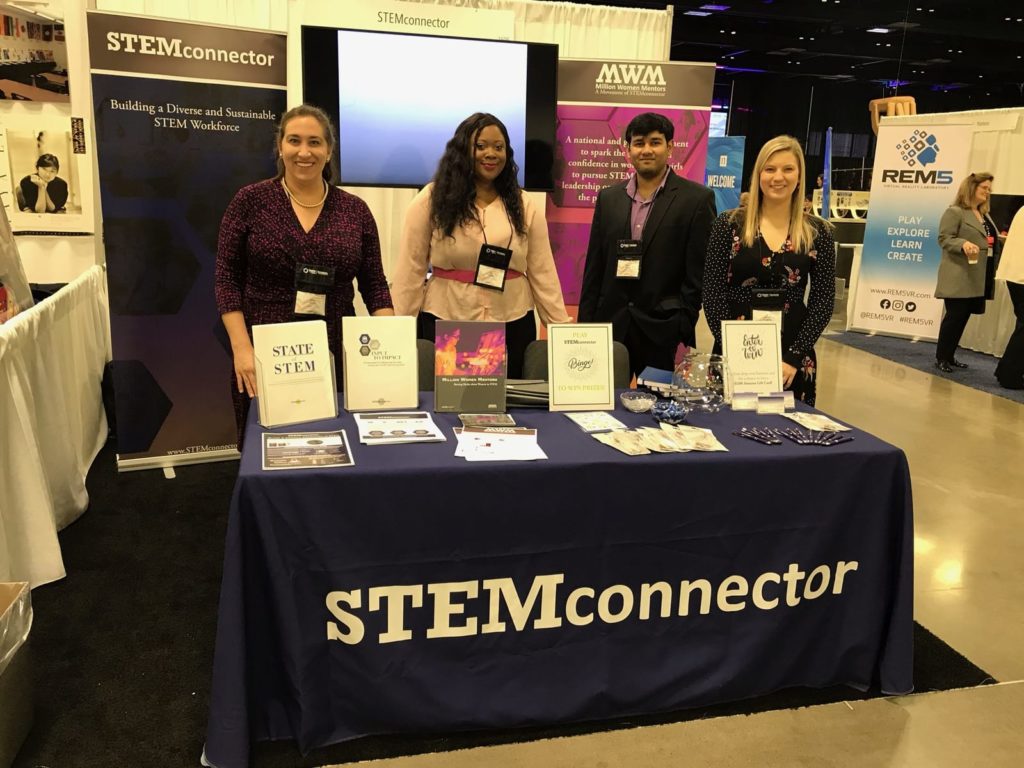 The Forum on Workplace Inclusion held its 32nd Annual Conference from March 10-12th. Hundreds of industry leaders and educators came together in Minneapolis, Minnesota on being updated on how to include diversity and inclusion in the workplace. The Forum provides vital connections to industry experts and leaders.
STEMConnector had the opportunity to be featured during the 3-day conference, with our very own Erin White, Senior Director, Product Development & Research hosted a session on Building a Diverse and Sustainable Workforce. Erin's session focused on three pillars for attendees:
Identify your own role and possible connections in the STEM talent ecosystem

Apply the STEM talent gaps most relevant to your own organization

Redefine the approach to measure success in your own investments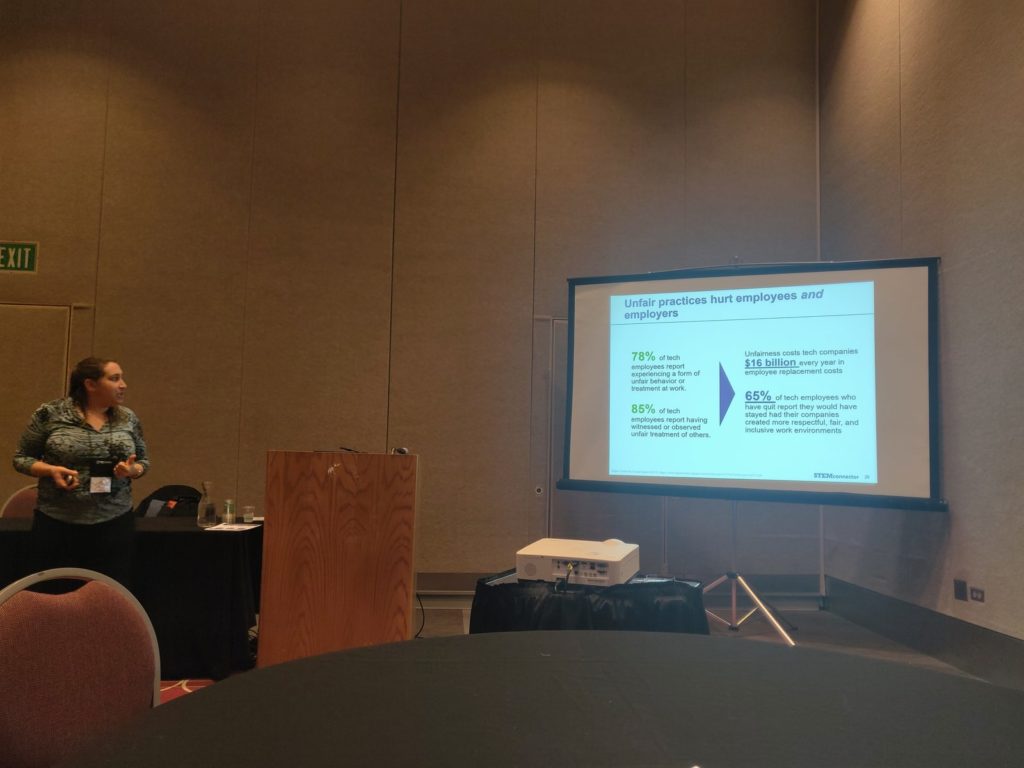 There is no future STEM workforce without a serious focus on increasing the diversity of that workforce. Leaders across fields recognize this imperative around diversity, citing the reality of the economic need coupled with the recognized public good. For example, 87% of business leaders surveyed stated diversity is a value or priority area for their organizations. A recent report of the 17 federal government agencies that address STEM education also identified a need around diversity and readiness, laying out a goal of delivering programs that produce "a diverse talent pool of STEM-literate Americans prepared for the jobs of the future.
STEMconnector's definition of success in STEM talent work explicitly states the need for a diverse future workforce. Each piece of research acknowledges this need, regardless of the topic, and discusses the systemic and organizational barriers diverse STEM candidates experience at every stage of STEM talent pathways. For example, STEMconnector's State of STEM report revealed that racial disparity in academic outcomes starts early and is often due to a lack of opportunity and access coupled with historic systemic inequity.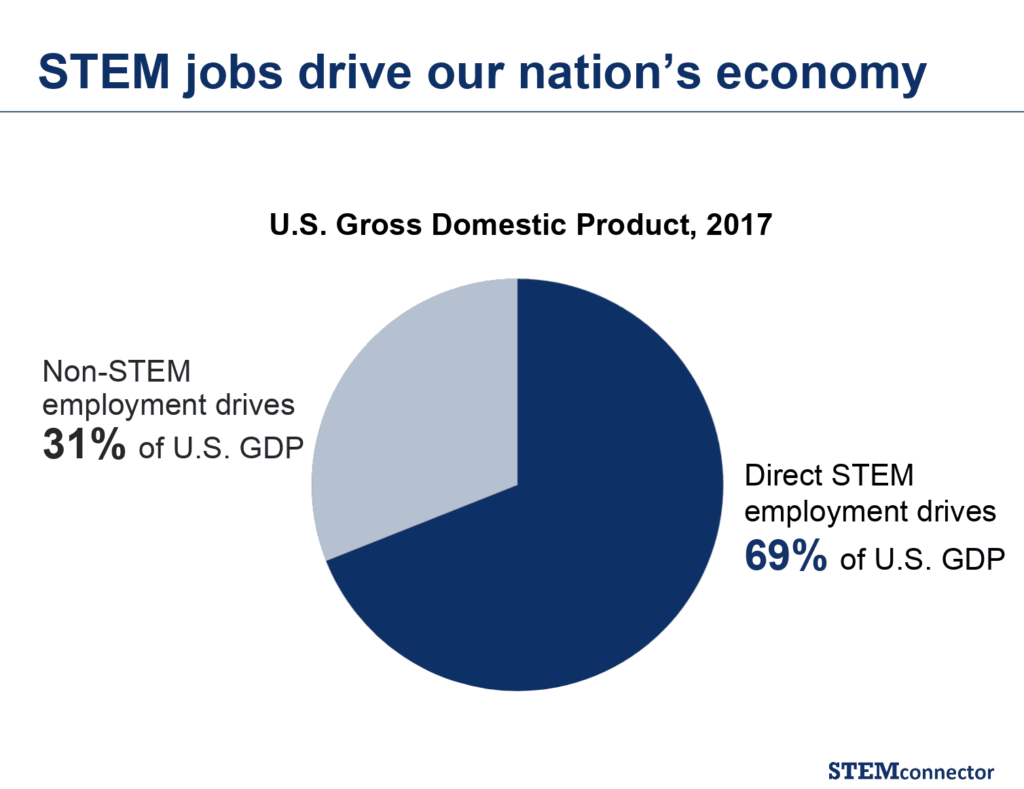 Favorite non-STEMConnector Session: Butter Done Better: Land O'Lakes Adds Flavor to Front-Line Training with a Tasty Infusion of Bite-Sized Learning
Presenters: Philomena Morrissey Satre, Director of Diversity & Inclusion and Strategic Partnerships Land O'Lakes | Catherine Strahan, Mind Gym
Takeaways:
Most traditional training programs are almost impossible to apply when discretionary time is short, and technology isn't very accessible. Realizing that front-line production is a key population that they couldn't afford to ignore, Land O'Lakes worked with Mind Gym to create a customized solution that enables managers to share bite-sized bits of learning and activity to reinforce inclusive culture values. Access proven strategies to overcome barriers to effective inclusion training for all employees.
Philomena Satre of Land O' Lakes is the first person in a role solely dedicated to DEI (not a split position) in the company's history.

Philomena shared that it is important to bring diversity, equity, and inclusion resources across the entire company, not just at HQ. 

This means you need to think about the context of manufacturing and other field facilities, adjusting training delivery mechanisms and approaches. 

For example, equipping frontline managers with knowledge and tools to train their own staff around tight shift schedules and other word needs.
For more information on STEMConnector's research please click the links below.