The New Jersey Center for Teaching and Learning (CTL) today announced the results from a scholarship competition that provided 35 New Jersey teachers with funding to earn their endorsements in physics or chemistry through CTL. A generous donation from the Bayer USA Foundation enabled CTL to provide 15 scholarships of $5,000 each to New Jersey teachers of every academic background to earn their endorsements in physics or chemistry through CTL.
When 35 highly qualified teachers from high schools across New Jersey submitted applications for the scholarships, the Thompson Family Foundation joined the initiative to provide 20 additional scholarships through the Thompson Scholarship Program to ensure each qualified applicant could begin their coursework in January. Each participating teacher will dedicate approximately 300 hours to coursework, along with 150 hours to field experience, to achieving their endorsement in physics or chemistry.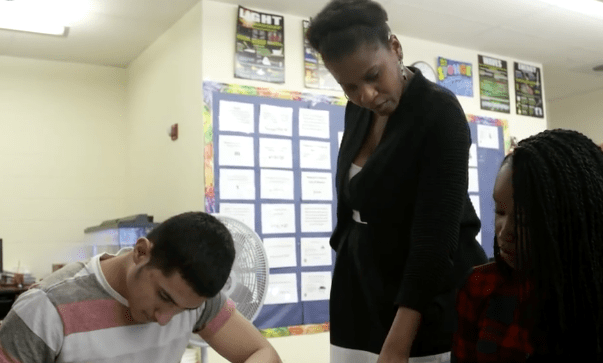 This collaboration between two leading American foundations, one a corporate foundation and the other a family foundation, the CTL team, administrators, and endorsement candidates has powerful implications. Assuming that upon achieving their endorsements, each teacher will provide classes for approximately 100 students a year for at least 10 years, then 35,000 additional New Jersey students will have access to high-quality physics or chemistry education.
CTL has become the #1 producer of physics teachers in the country and equips current teachers who are certified in other disciplines to successfully teach physics. The program was accepted in 2015 by 100Kin10 as one of 236 "Best in Class" partners working to achieve President Obama's goal of 100,000 new mathematics and science teachers by 2020. Minorities and women are also much more highly represented among these CTL-trained teachers. This model can thereby provide the availability of new physics and chemistry teachers who better reflect the current racial and ethnic makeup of students in American schools and facilitate broader diversity in accessible STEM role models.
About CTL
The New Jersey Center for Teaching and Learning (CTL) is an independent, non-profit charitable organization whose mission is to empower teachers to lead change so that all children have access to a high quality education.
CTL believes the best way to improve education is to invest in teachers by creating changes that make their work less isolated, simpler, more effective, and less stressful. This belief has propelled CTL to an unparalleled track record in rapidly increasing the supply of physics and chemistry teachers and advancing student STEM attainment. The New Jersey Education Association created the organization in 2007; and its support and participation continues today.
Learn more at: https://njctl.org
This is a press release provided by The New Jersey Center for Teaching and Learning (CTL).