What's Working? Webinar Series
Member Practices in Building a Diverse and Sustainable STEM Workforce
In this webinar you heard from three of our members Micron, Black & Veatch, and Arlington Independent School District about their successful programs and initiatives in STEM talent development.
Micron discussed their Girls Going Tech Program, an all-day STEM Education program with the basic goal to help girls see a future for themselves in a STEM profession.
Black & Veatch explained their NextOpps program, their internal gig platform that connects the business needs with the professionals.
Arlington Independent School District shared their vision that 100 percent of their students will graduate exceptionally prepared for college, career and citizenship and how they plan to achieve that vision.
The driving force of STEMconnector's value is our cross-sector network of passionate leaders who are dedicated to building a diverse and sustainable STEM workforce. Whether industry, nonprofit, or postsecondary, our members understand that no one sector has a monopoly, and that collaboration across boardrooms, classrooms, and communities is key. By sharing the initiatives, collaborations, and general best practices happening across our network, we hope to learn from each other and continue to grow and scale our progress.
Building and sustaining successful programs and initiatives in STEM talent development, whether through working with youth programing, targeting hidden talent pools, or developing the skills of early workforce entrants from overlooked communities, requires patience, drive, and long-term thinking. This reference guide showcases only the beginning of what we know we can accomplish as a network, and we look forward to continuing to share and learn from each of the organizations we are fortunate enough to work with. Together, we will eliminate the nuanced gaps in STEM talent.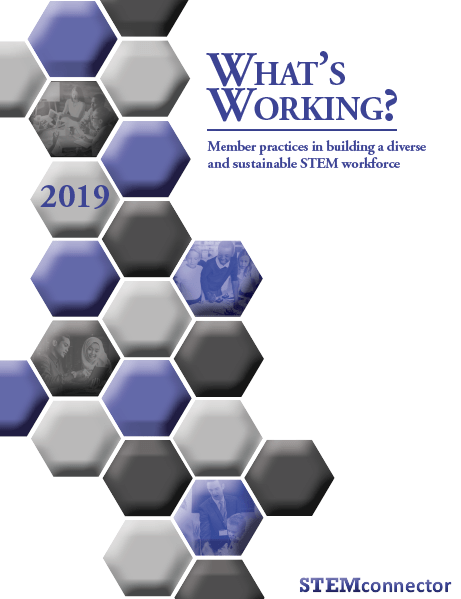 To Download a Free Copy of the Series Please Fill Out the Form Below
---
Interested in having a practice included in the digital version? Email Alexa.Gitler@stemconnector.com