Research
Interview with 100+ STEM experts. Perspectives of key stakeholders across the STEM ecosystem. Key resources of STEM data.
Check Out Our Resources
STEMconnector is a professional services firm committed to increasing the number of STEM-ready (Science Technology Engineering Math) workers in the global talent pool. Using our technology platform and mobile technology, you can engage leaders in both public and private sectors who (collectively are) are collectively re-envisioning the workforce. Working with pioneering leaders across over 200 organizations, our overall goal is to inform, stimulate and connect leaders with a passion for and vested interest in growing a STEM-ready workforce.
Extensive Network Powered by Technology
At STEMconnector, we believe challenges are better solved collaboratively than independently. Our network of leaders from pioneering STEM organizations are committed to coming together and developing strategies that build, attract, and retain a sustainably diverse STEM workforce.
Million Women Mentors is a global movement to spark interest and confidence in girls and women to pursue STEM careers and leadership through mentorship.
Day of Design is a service that connects corporations to their future workforce and positions them as a STEM employer of choice.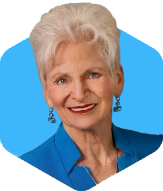 Edie Fraser founded STEMconnector in 2011, in its earliest days she worked to build the one-stop communications and best practices initiative for STEM. Currently, she serves as a Senior Consultant of Diversified Search, where she previously directed the Washington and government business. She brings to her role over four decades of experience in supporting diversity at the most senior levels of corporations, organizations, and government in the U.S. and globally. Prior to joining Diversified Search, Fraser was Founder and CEO of Diversity Best Practices, a member service for diversity practitioners. There, she designed the CEO Diversity Leadership program, including the prestigious CEO Diversity Awards. She is also the founder of the Business Women's Network, and Vice Chair of the World Affairs Council in D.C. For her role in these and several other enterprises, Fraser has won 45 major leadership awards, including the Mosaic Award from Diversity Woman, and an induction into the Enterprising Women's Hall of Fame.