By Laurie Anderson, Micron Foundation STEM Education Outreach Programs Manager
Student interest in STEM subjects tends to decline in middle school – exactly the time when students should be exploring subjects that will launch them onto a possible career path. Micron Technology's Chip Camp works to inspire these students to pursue STEM careers by introducing them to STEM activities, industry professionals and exciting technology.
Chip Camp (started in 2001) is held for three 3-day sessions in June, with about 75 students per session. Students engage in STEM discovery, exploration, and tech fun through hands-on activities which include building and launching paper rockets, inventing a lifting contraption from a box of random materials, creating model Solid State Drives out of LEGOs, performing a silver deposition experiment, and learning photolithography via "cookie wafer" construction. They even get a chance to move wafers in a cleanroom!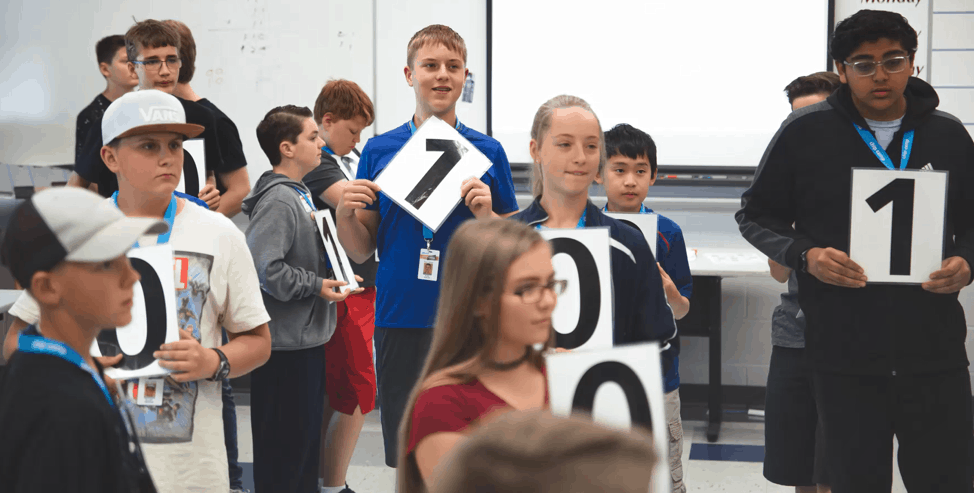 Each activity is facilitated by Micron employees, which gives students the chance to meet and interact with STEM mentors. Over 140 employees, including college interns, volunteer their time to lead the activities. For many it is the highlight of their year for volunteerism.
Community partners also help spark students' STEM interest at Chip Camp. The Idaho Virtual Reality Council (IVRC) members bring their equipment and expertise to excite the students with VR/AR demos and explain the science (and careers) behind the technology. Boise School District provides space at their Dennis Technical Education Center, giving students a preview of their facilities and classes. Each camp session opens with a science show provided by either Boise State University Chemistry Department's "Dr. Picklestein" or Idaho State University's Physics Department. The BSU College of Engineering brings a Segway, explaining the technology and the inventor behind the machine before having each student take it for a ride.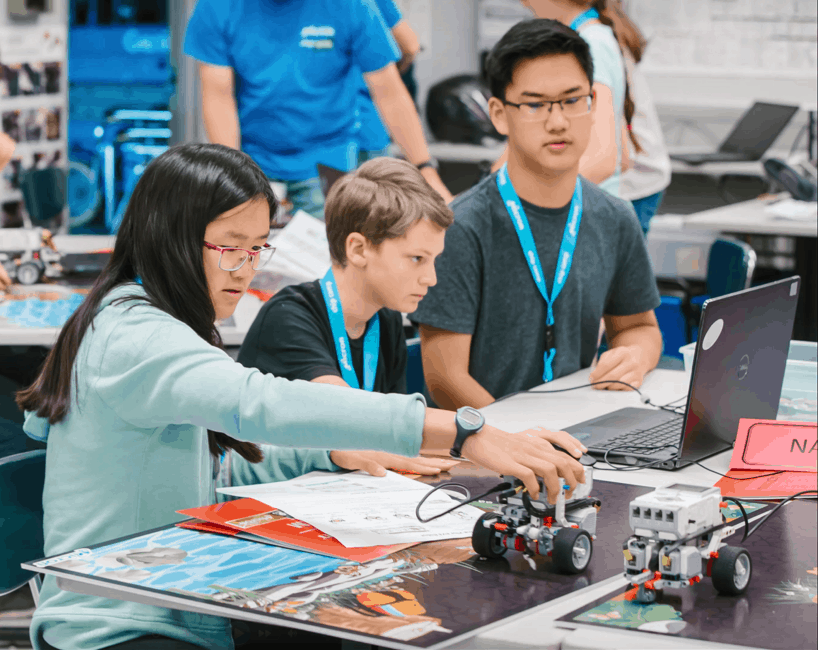 Evaluations indicate that 88% of participants cite Chip Camp as an experience that increases their likelihood of pursuing a STEM career. A 2015 Purdue Study  ("Effect of an Engineering Camp on Students' Perceptions of Engineering and Technology") found that an engineering summer camp has a positive impact on middle school students' understanding of technology and engineering careers. At Micron, we see this impact first hand, not only with the student, parent, employee and community response, but with the number of our incoming employees who are Chip Camp alumni! In our effort to launch students toward STEM careers, we have nearly 20 years of successful landings!