With STEMconnector's State of STEM research, we've learned that developing STEM talent is an economic imperative that touches every sector and requires partnership and collaboration across industry, K-12, higher education, and non-profits. We hope to bring what we've learned to a SXSWEDU 2019 to help illuminate the current STEM landscape and the five critical gaps that impede full STEM workforce realization. Including an interactive learning activity, attendees will gain hands-on experience in eliminating barriers to opportunity within STEM workforce development with our Senior Director of Product Development and Research, Erin White. Watch the video below to learn more about our Accelerating the STEM Workforce session proposal and then follow the directions below to VOTE UP our panel and send us to Austin in 2019!
How to VOTE UP for STEMconnector at SXSWEdu 2019! (In 8 EASY steps!)
1. Go to our unique SXSW PanelPicker® link here: https://panelpicker.sxsw.com/vote/82211
2. Click the sign in button on the top right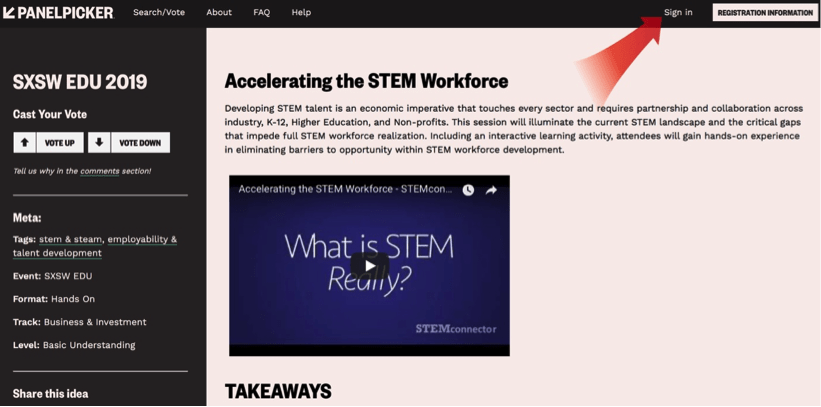 3. Click the create account button


4. Confirm your email address with your own email account.
5. Once you create your account it will take you to this page, click the PanelPicker®
button.

6. At the top click search/vote.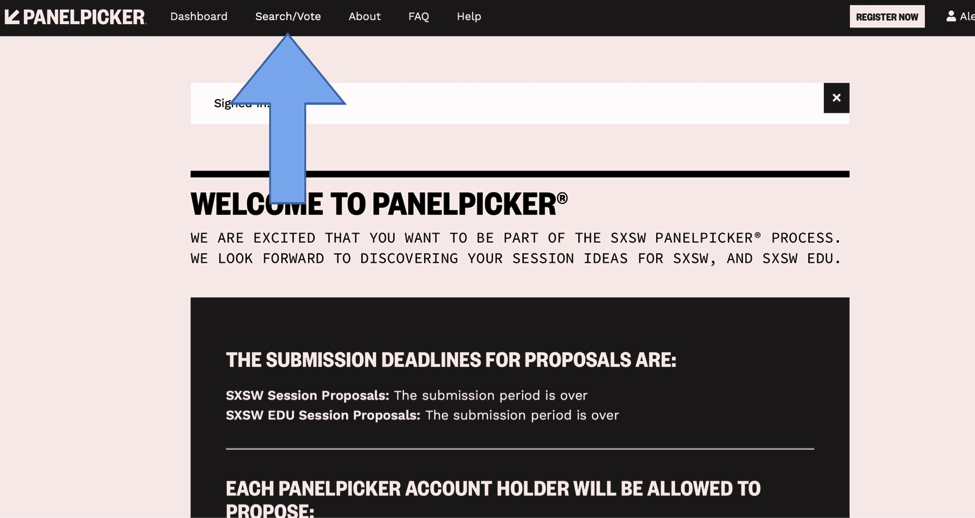 7. On the left, search for STEMconnector and then click our session, "Accelerating the STEM Workforce"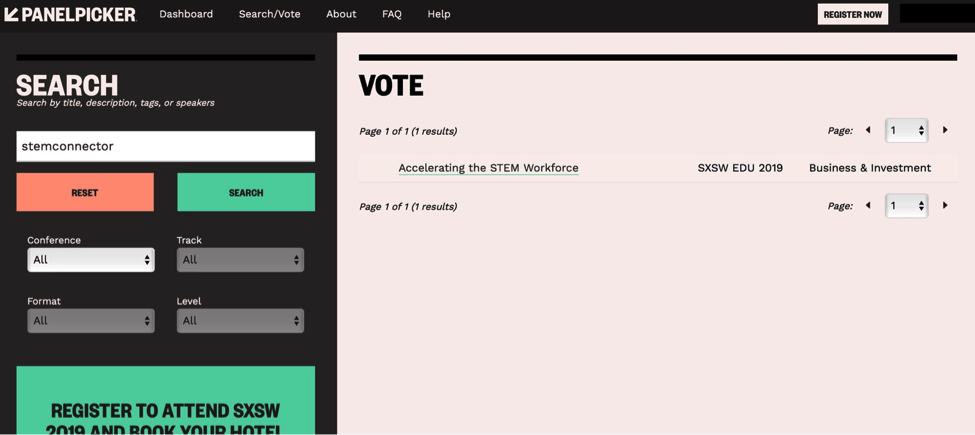 8. Vote UP and SHARE!